Project Type:
Exhibition Tour
Dates:
Autumn 2019–Autumn 2020
Participant Group:
Members of the public
Artists:
Curated byVanya Lambrecht Ward
Partners:
TBC
Funders:
The Arts Council of Ireland
Visual Thinking Team
Our Visual Thinking Team consists of young people aged 10–13, who are working together with Kids' Own associate artist Vanya Lambrecht Ward to develop responses to our 23–year archive and help Kids' Own to map out ideas for a large-scale exhibition that will showcase our archive for young audiences. You can read their exhibition tour proposal here.
This project builds on work that Kids' Own undertook in 2017/18 to consolidate and digitally organise and present our archive so that it could be made more accessible to a wider audience of children, online and offline.
Ink Drawing
from STARTING SCHOOL book project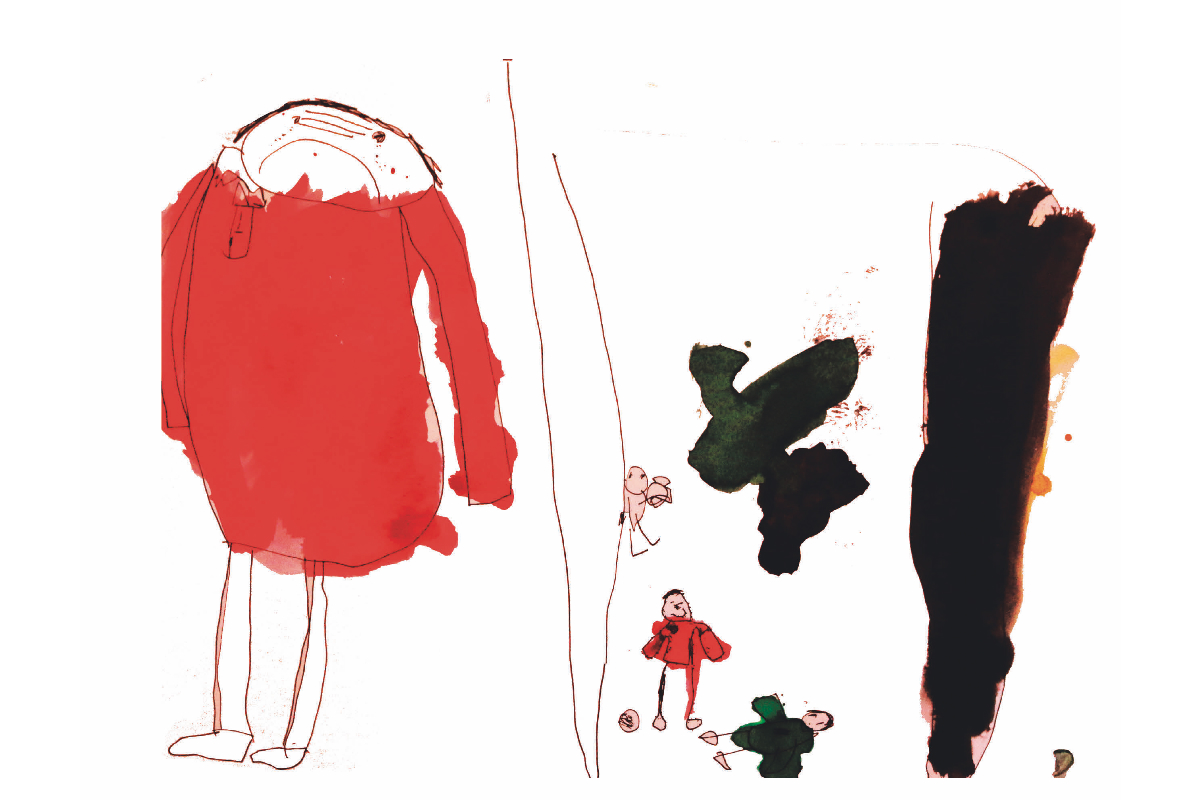 Kids' Own Visual Thinking Team: Call Out for Participants

Kids' Own Visual Thinking Team Call Out for Participants!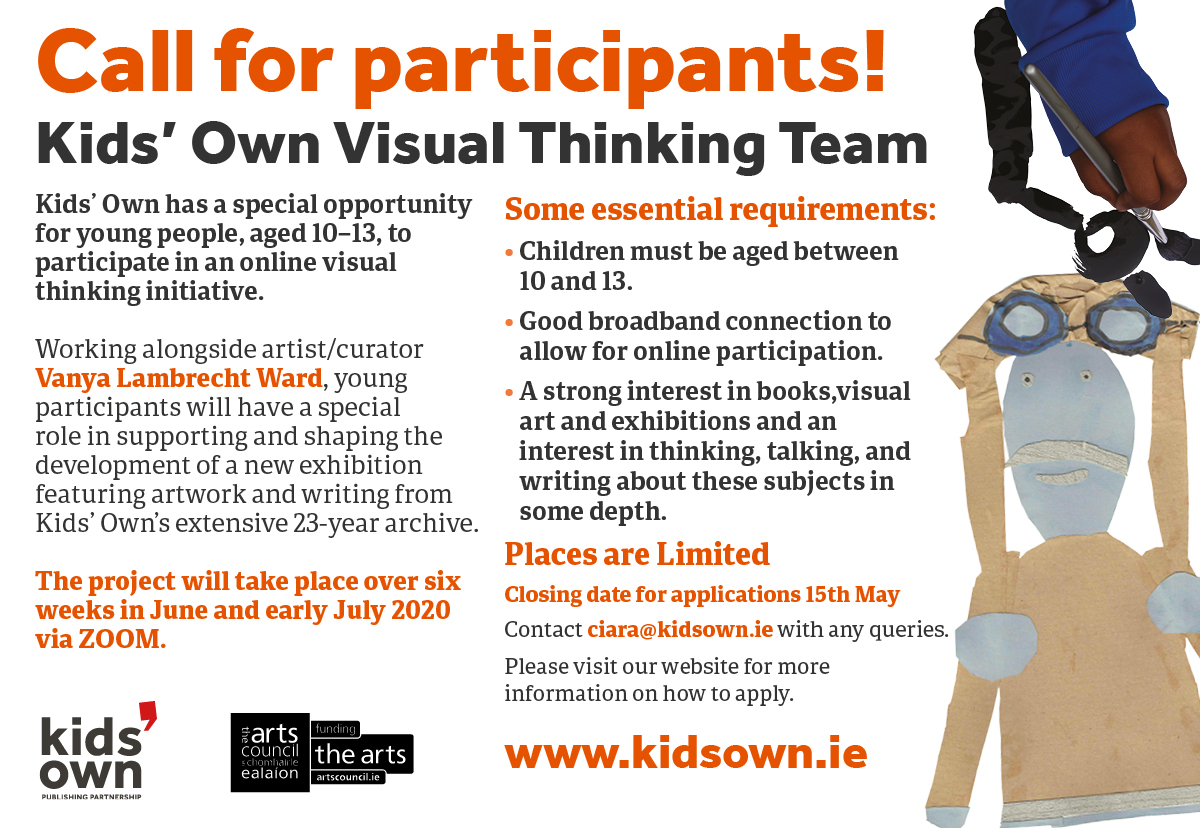 Ship
print on paper, from CHARLIE BARLEY AND ALL HIS FRIENDS book project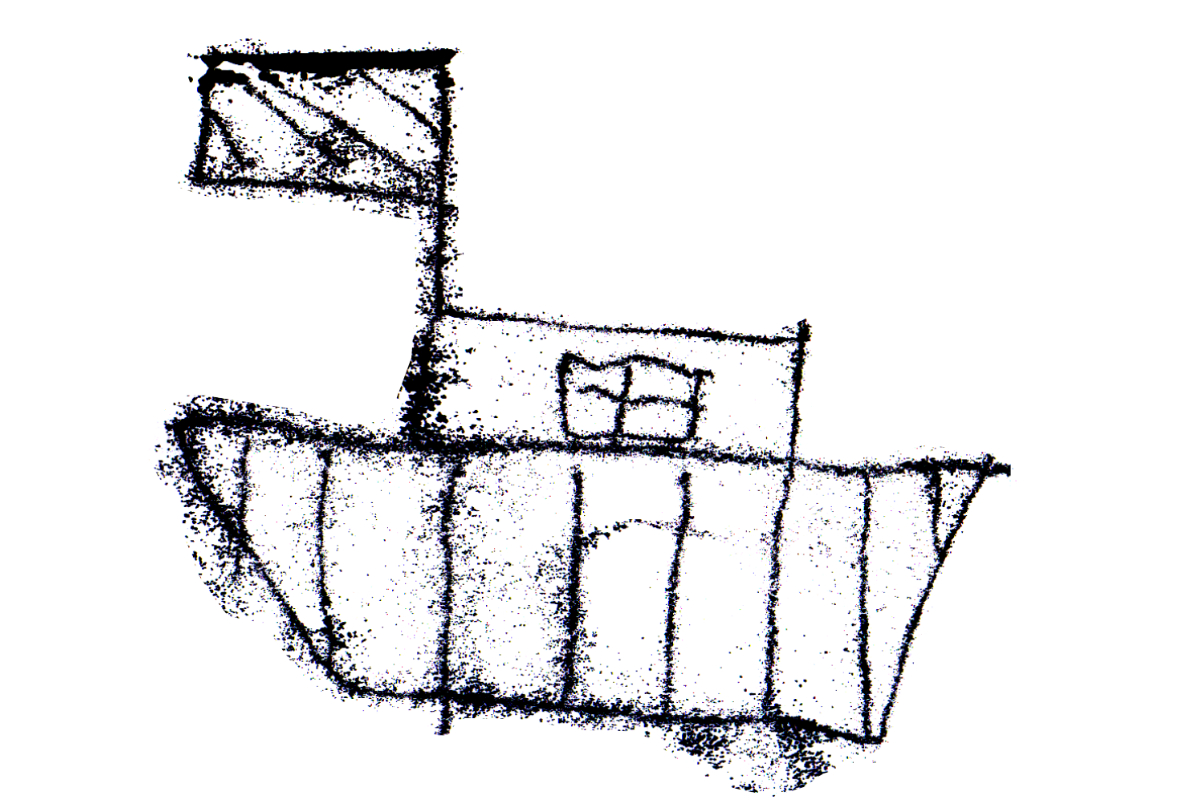 Happy Girl
paint on paper from SMILE book project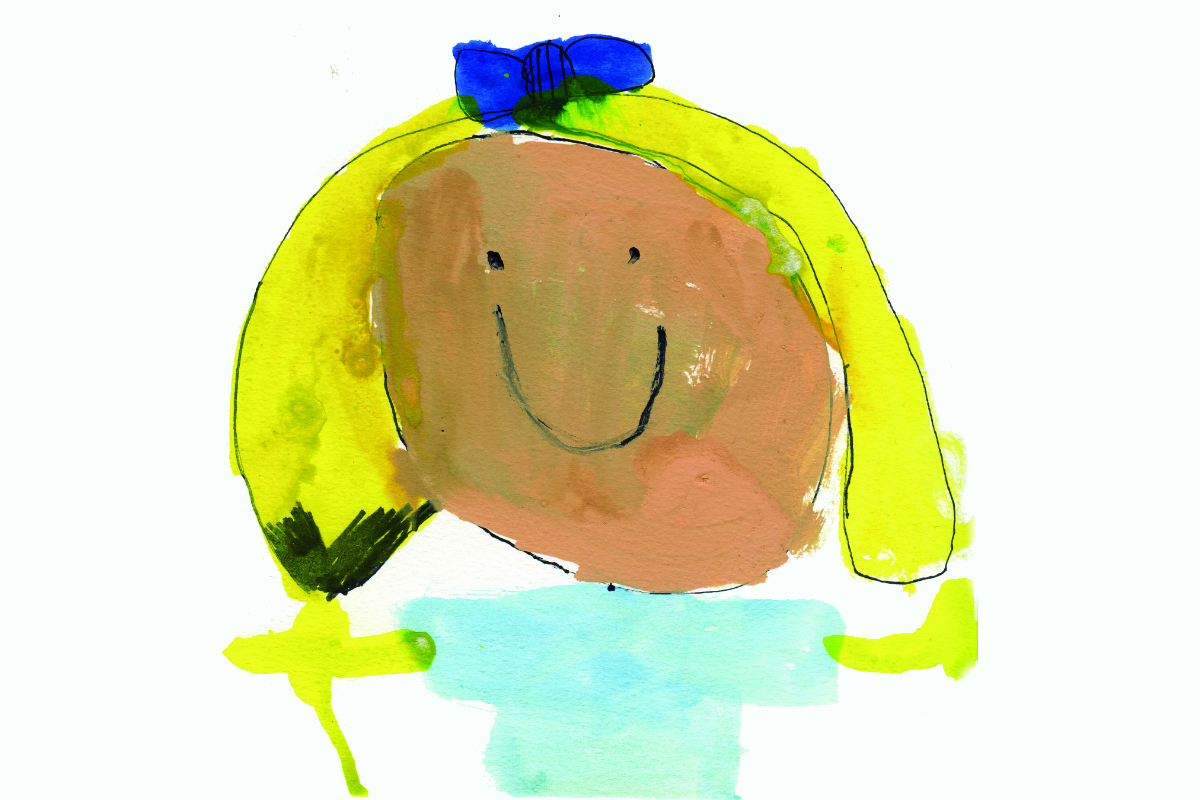 The Red Cup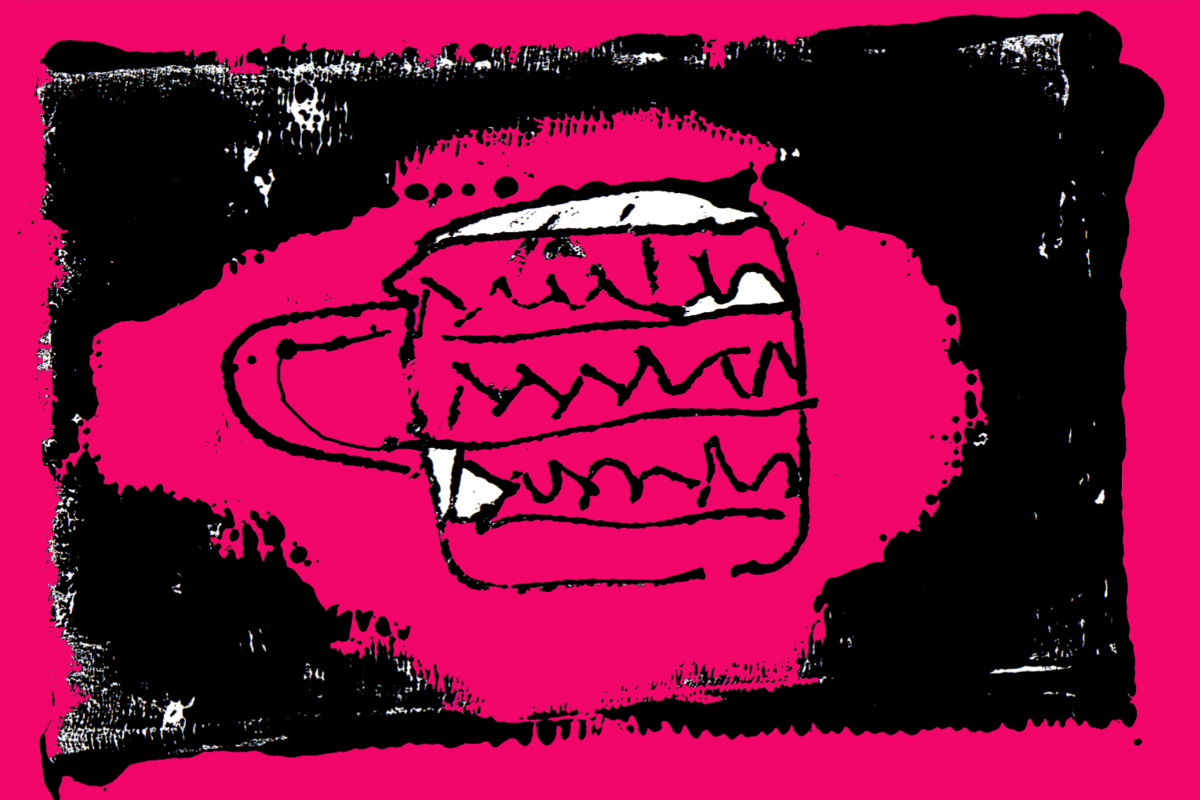 During June & July 2020, we engaged young people actively and creatively with the archive which includes handprinted books, evocative poetry, colourful illustrations and more. We have a wide range of titles spanning many themes from mental health to children's rights, from the environment to migrant rights. From this, they developed a child-focused, child-developed design and mediation proposal for our exhibition. This is a unique opportunity for young people to have a meaningful engagement with the Kids' Own archive and for their responses and ideas to shape and influence how we present this work to a wider national audience.
Read our Visual Thinking Team's exhibition tour proposal here and view images of their work below.
Dog collage
A beautiful collage of dog with bone beside dog house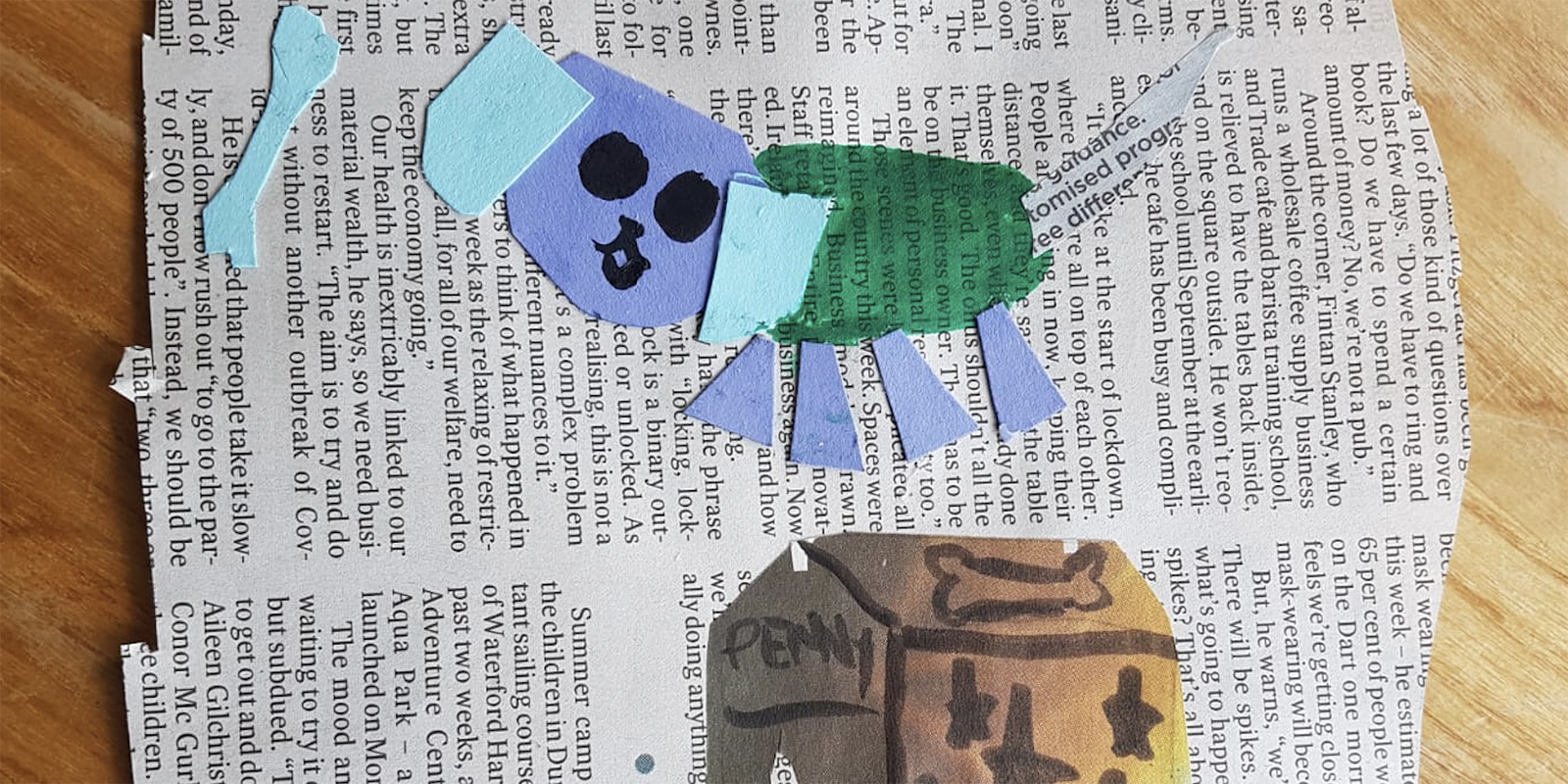 Patterned mural
Mural with red, green and yellow colours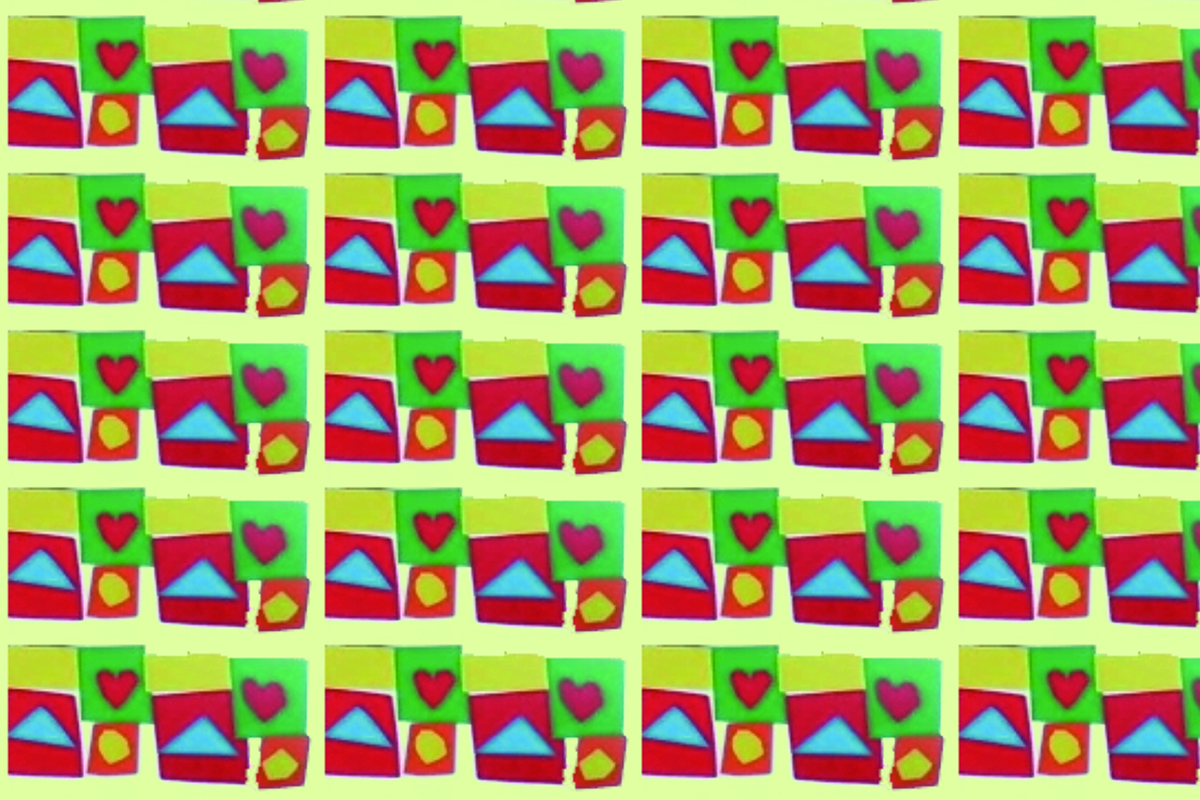 Pear monoprint
Monoprint of pear by VTT participant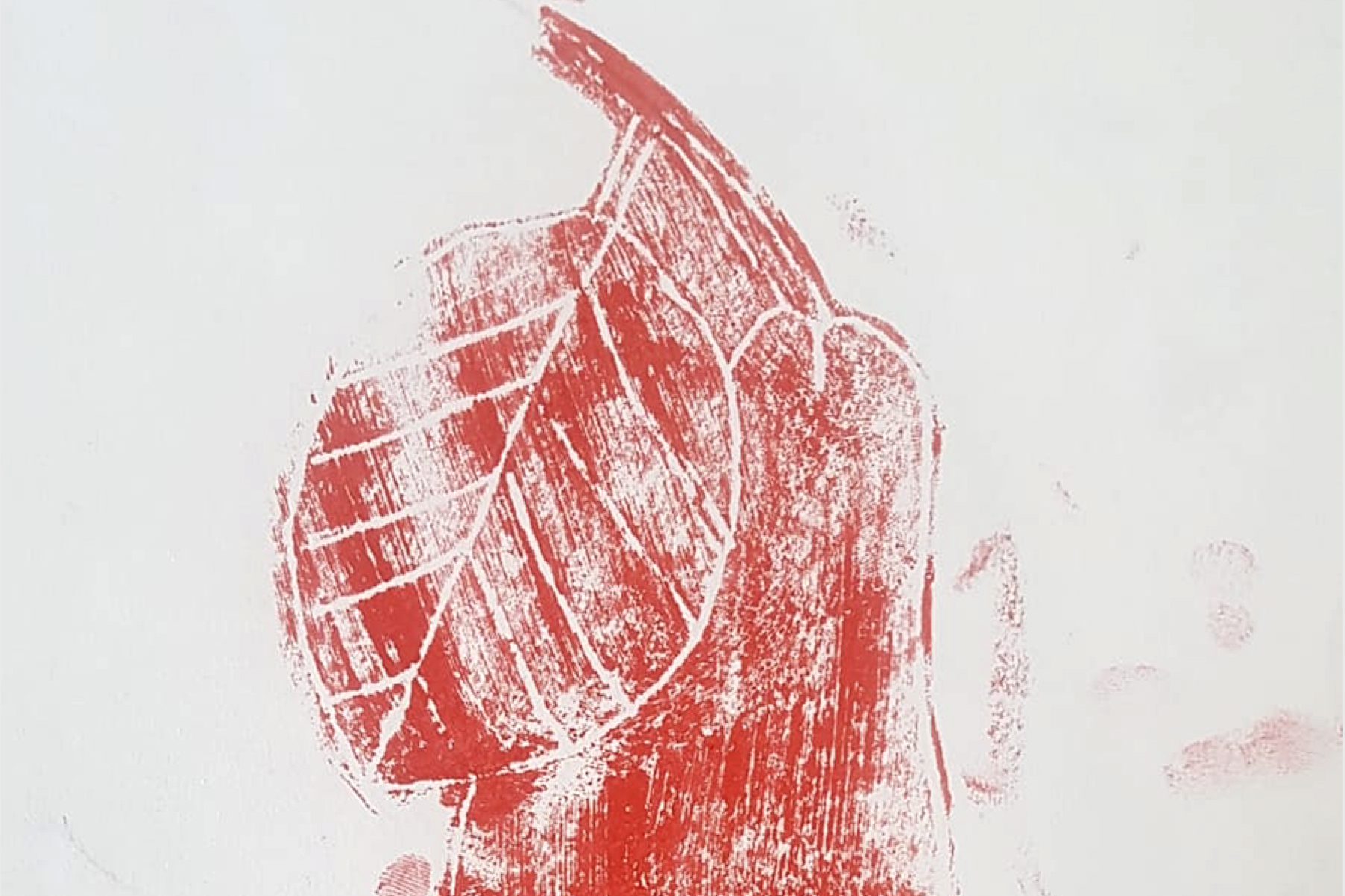 Collage
Collage of woman with fishy shelves behind her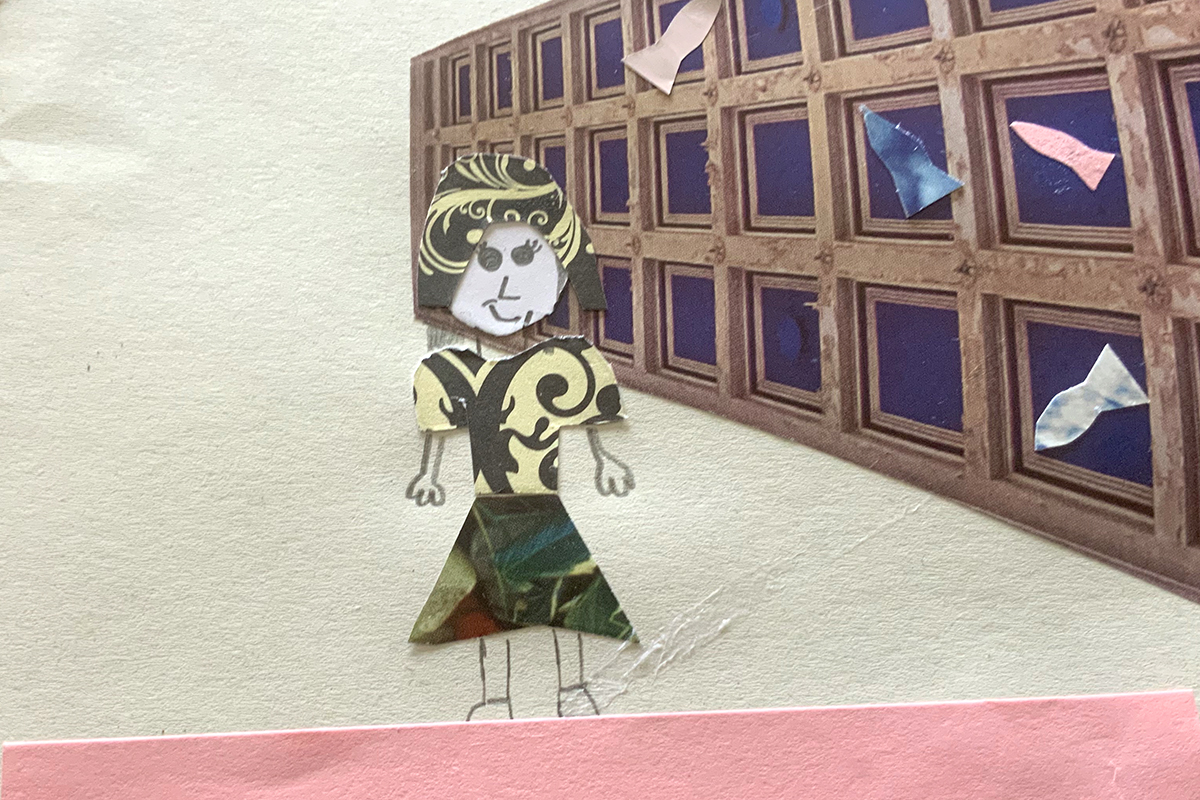 Patterned mural
Mural with red, green and pink colours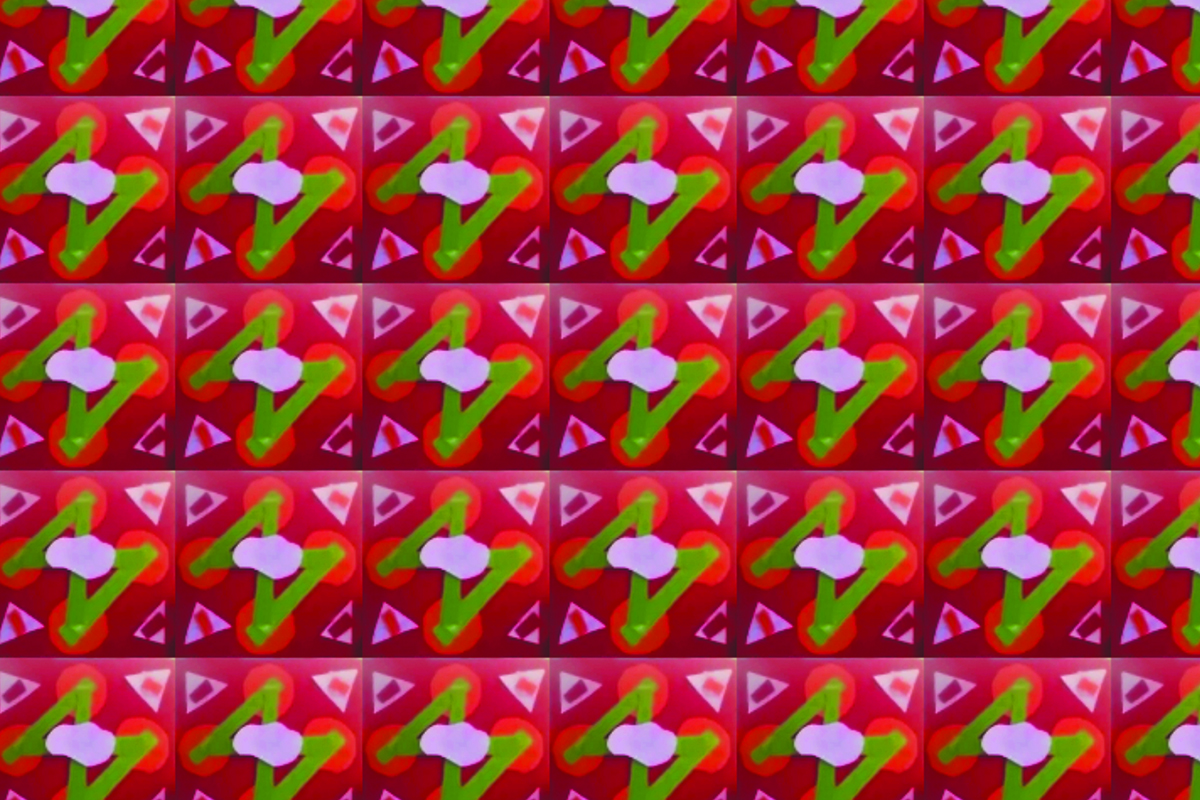 Robot play
Collage with robot playing with ball by VTT participant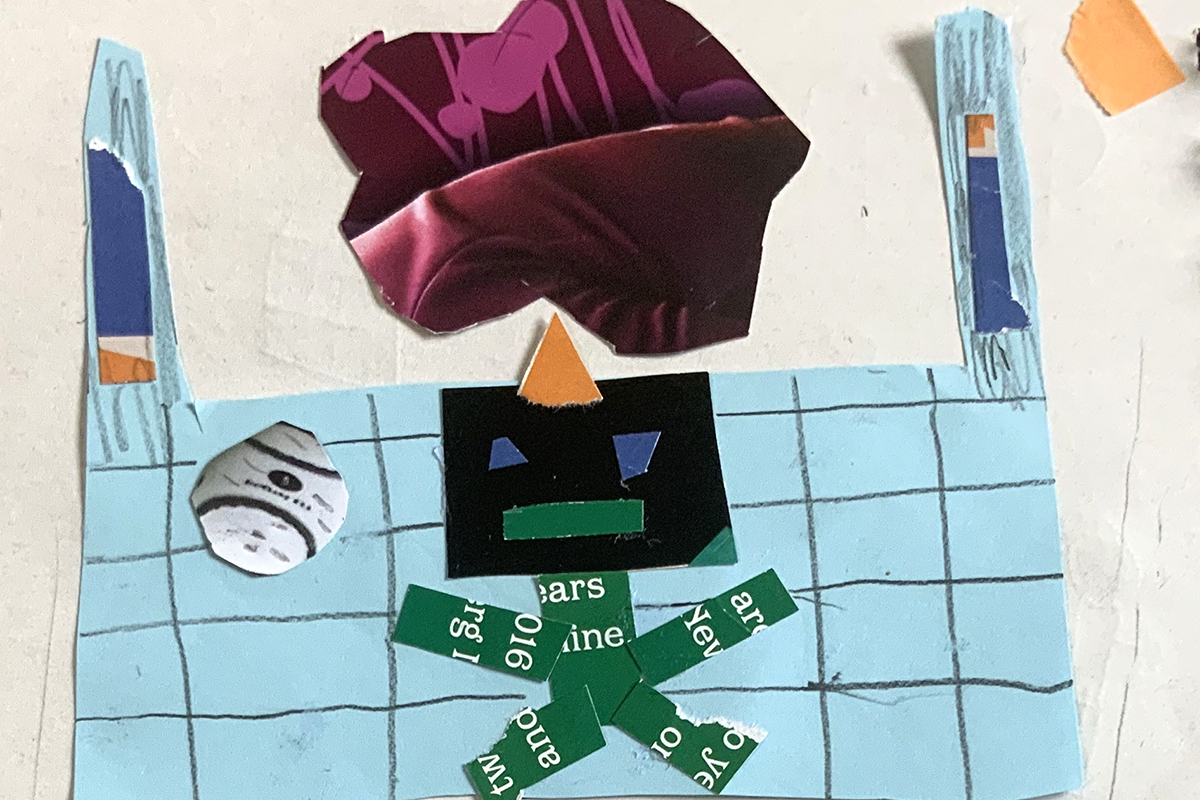 donnacha pattern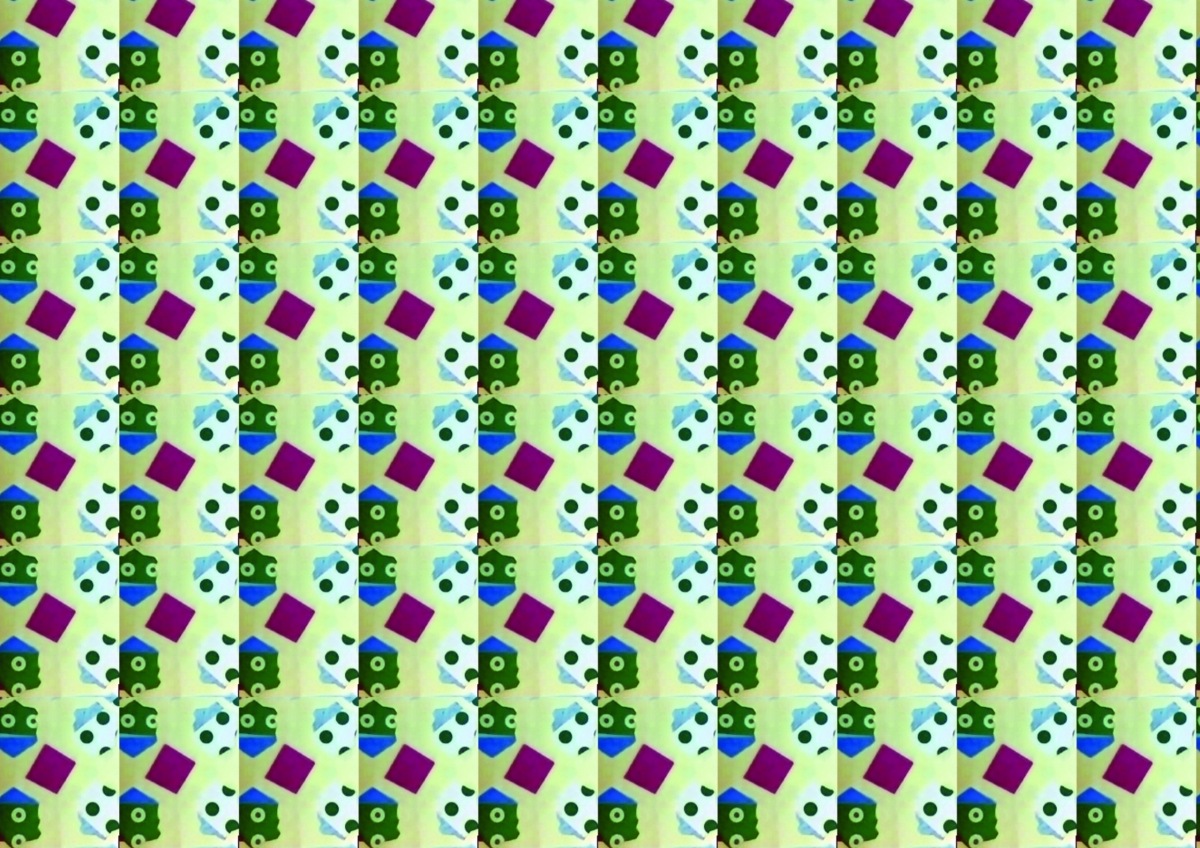 In preparation for this tour – and with support from Sligo LEADER partnership – Kids' Own has already compiled a digital archive, created by archivist/curator Louisa Sloan. The archive provides a critical resource for the Kids' Own team to draw on – supporting our organisational knowledge and enabling us to recognise and promote the value of the canon of work that has been developed by children since 1997.
Work from our archive is currently available to view in Look at this!