Project Type:
Artist in the Community, Youth Engagement
Dates:
Phase 1: Sept–Nov 2018, Phase 2: Feb-Dec 2020, Phase 3: Sept - Jan 2021
Participant Group:
Young people from Letterkenny and Strathfoyle (aged 12–15)
Artists:
Mary Branley
Partners:
Donegal County Library Service; Libraries NI
Funders:
Reconciliation Fund (Department of Foreign Affairs
Young Writers
In our contemporary society, the realities and lived experiences of young people often go unnoticed or are misrepresented within our mainstream culture.
This project offers a developmental framework for two groups of young people from Derry and Donegal to develop authentic and meaningful stories and youth narratives through poetry, prose and spoken word. Through a series of workshops with writer Mary Branley, young people are encouraged to develop their individual voices in response to their cultural landscape and as a reflection of their own ideas and interests.
Hi I am a person_blkWhite-1200X800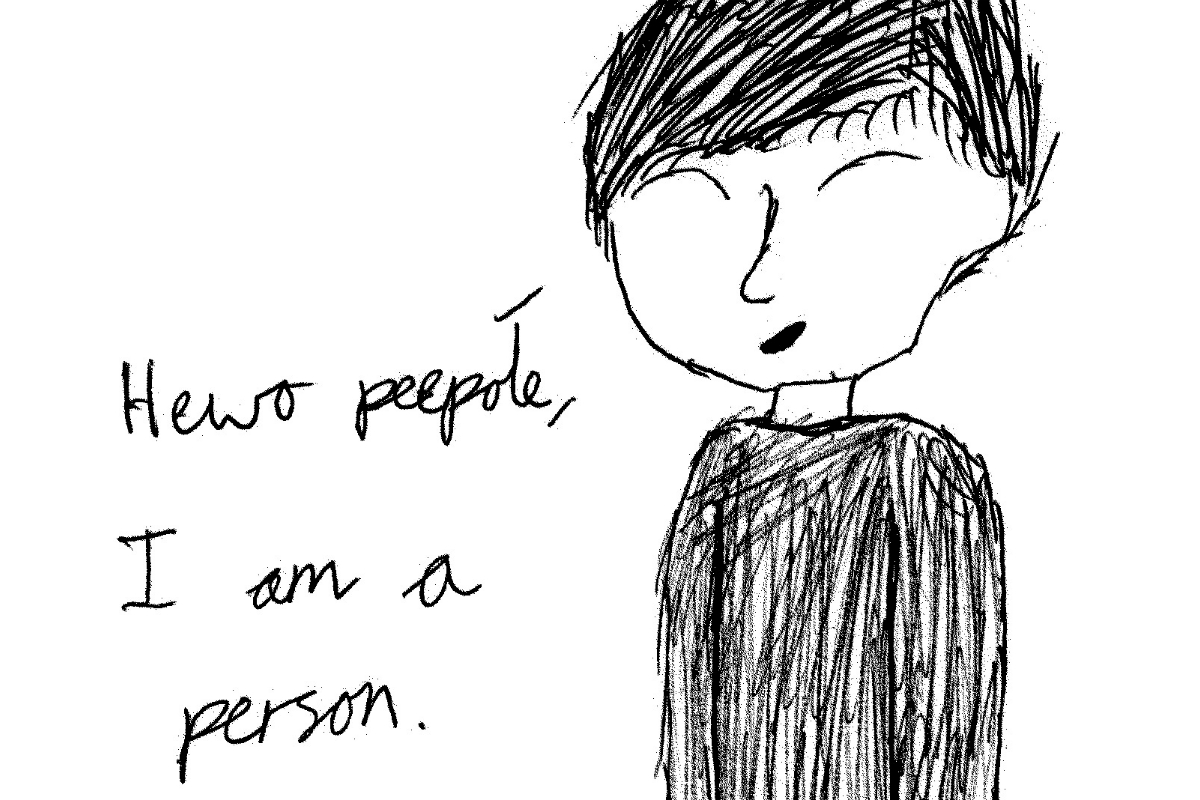 IMG_1028_1200X800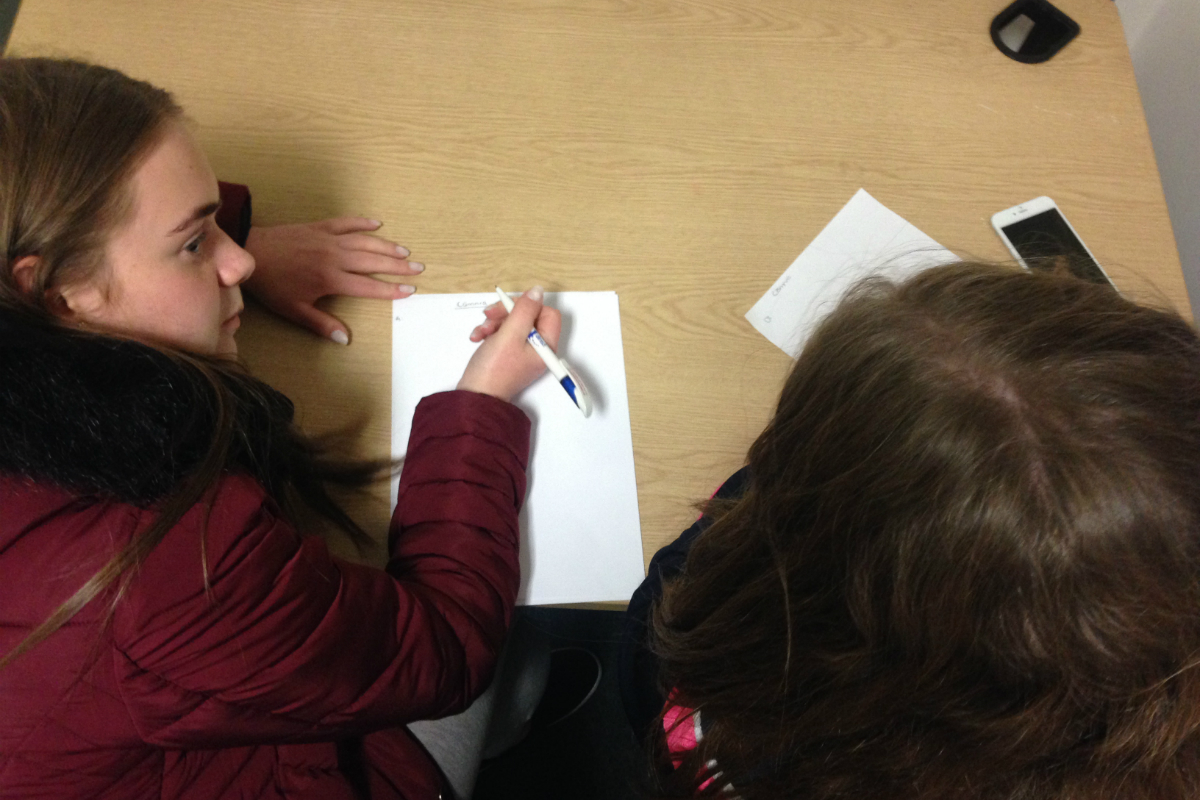 Smiling Girl_1200X800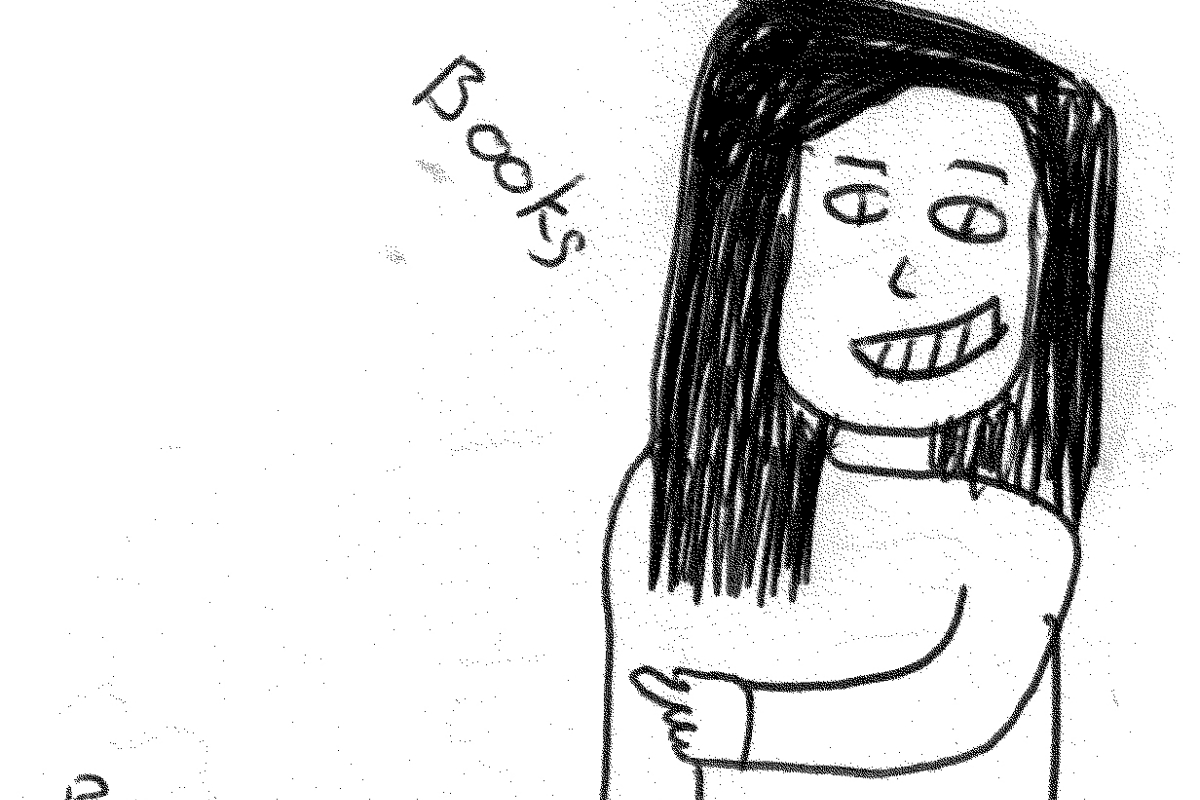 Spoken Word Performance & Launch Event
Participants from the Young Writers Project in November 2018. Kids' Own in collaboration with Donegal County Council Library Service and Libraries NI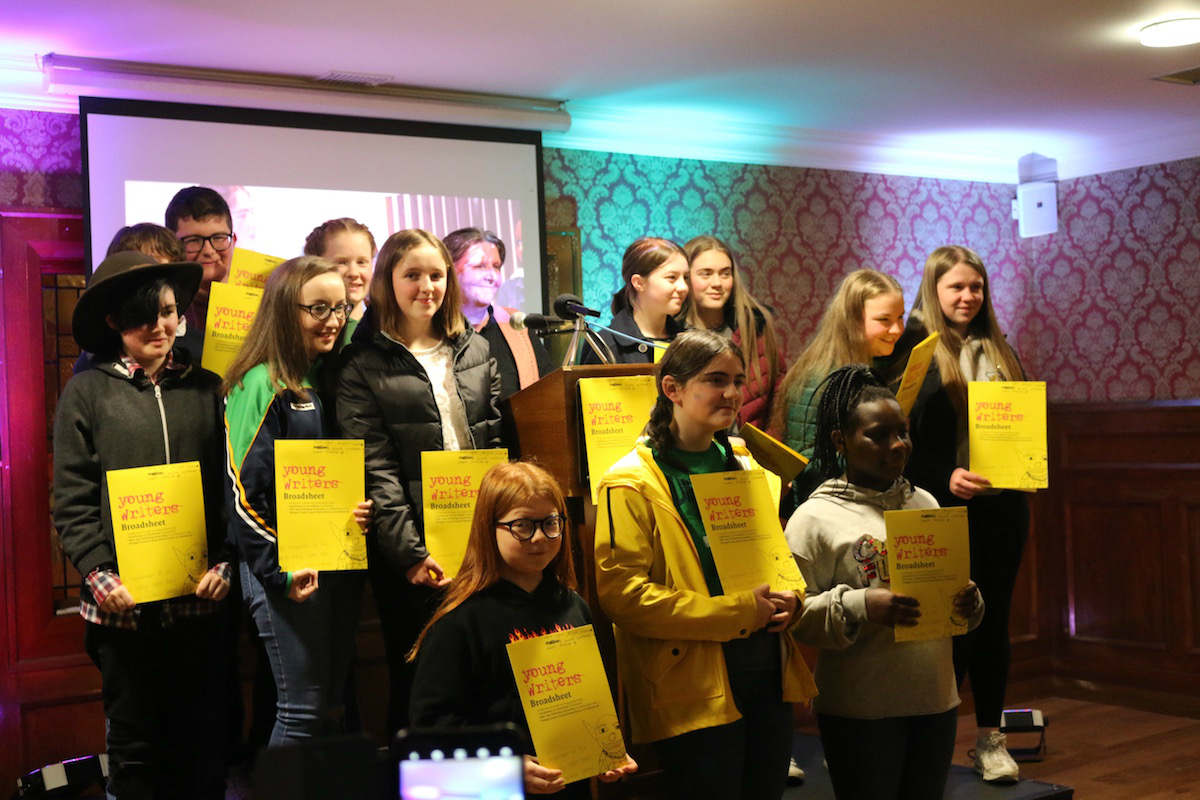 Process Image
Participant during a workshop at Strathfoyle Library with writer Mary Branley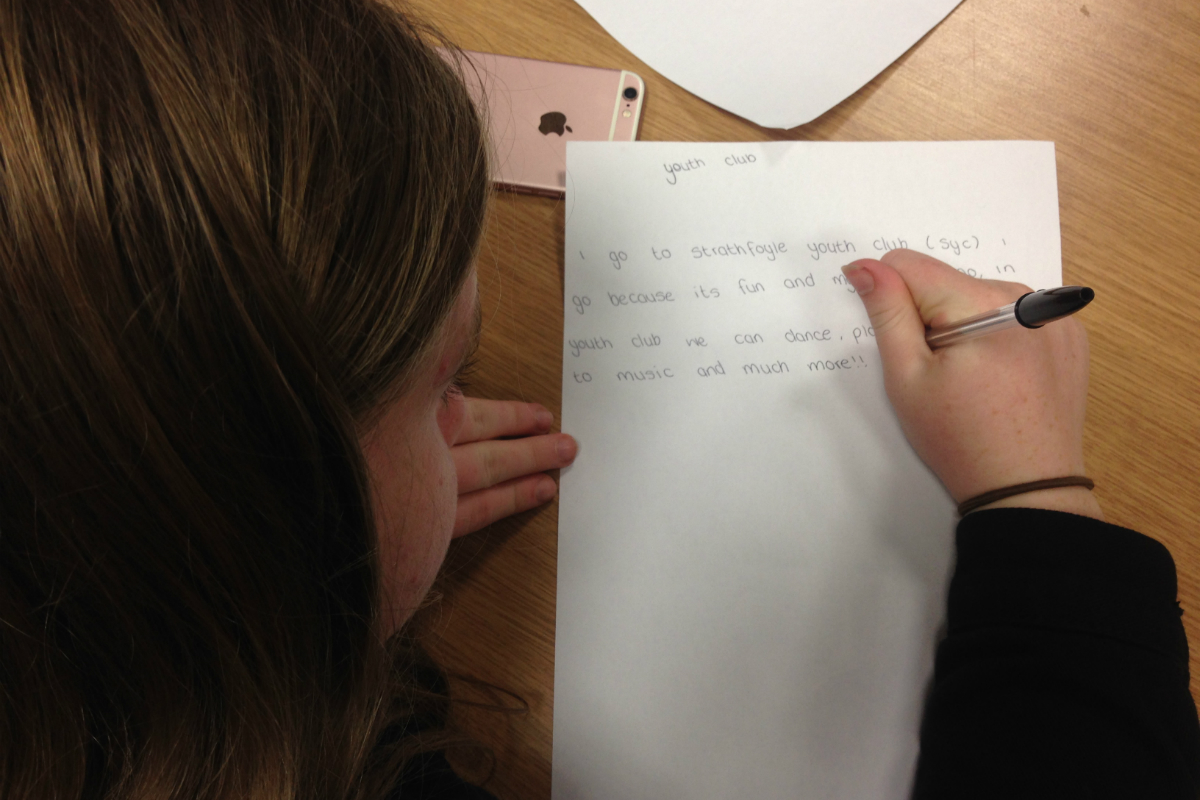 As part of the first phase of the project in 2018, Kids' Own published a broadsheet containing a selection of the young people's work, which draws on strong social concerns as well as imagined narratives that sometimes delve into science fiction or futuristic possibilities.
This phase culminated in a special performance and launch event in November 2018, at which both groups of young people came together to share their work with a public audience.
Read more about the 2018 launch event.
YoundWriters
Young Writers Group - Kids Own Publishing - Teen boy writing in notebook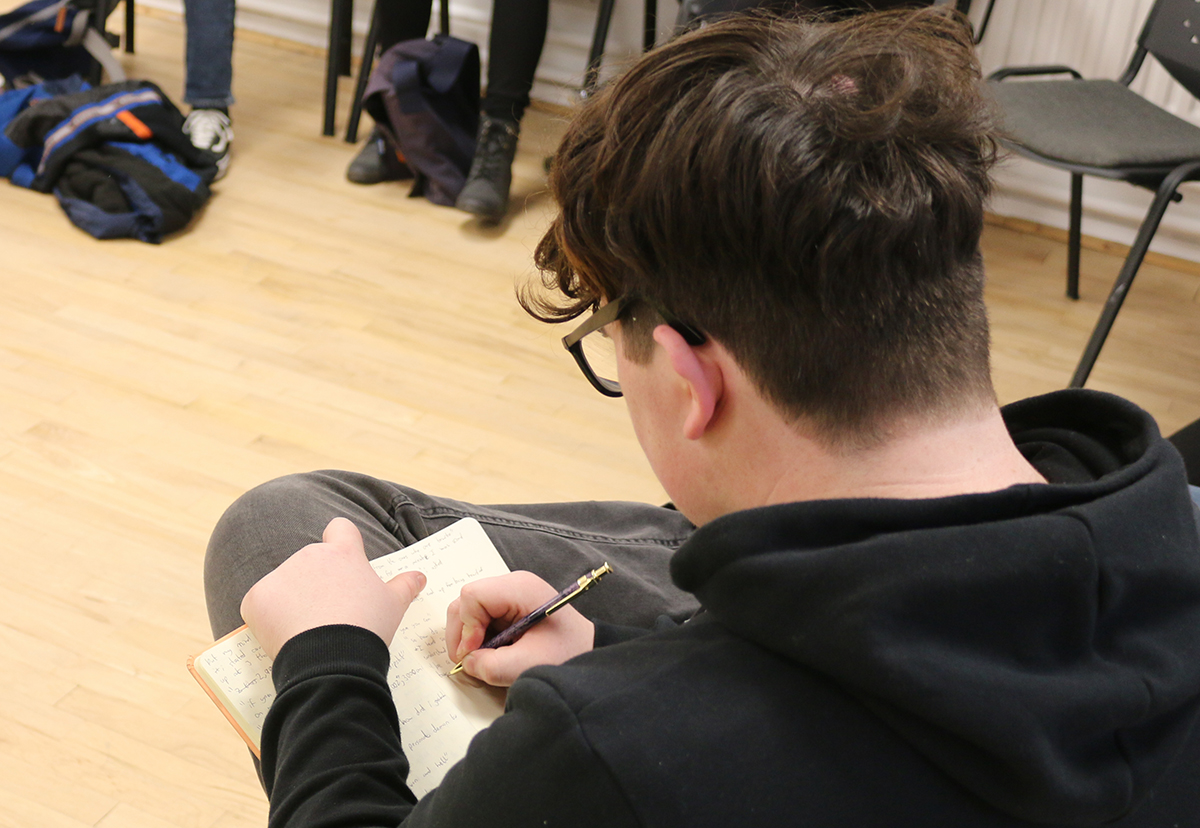 The first meeting
Young Writers meet up - Kids Own Publishing project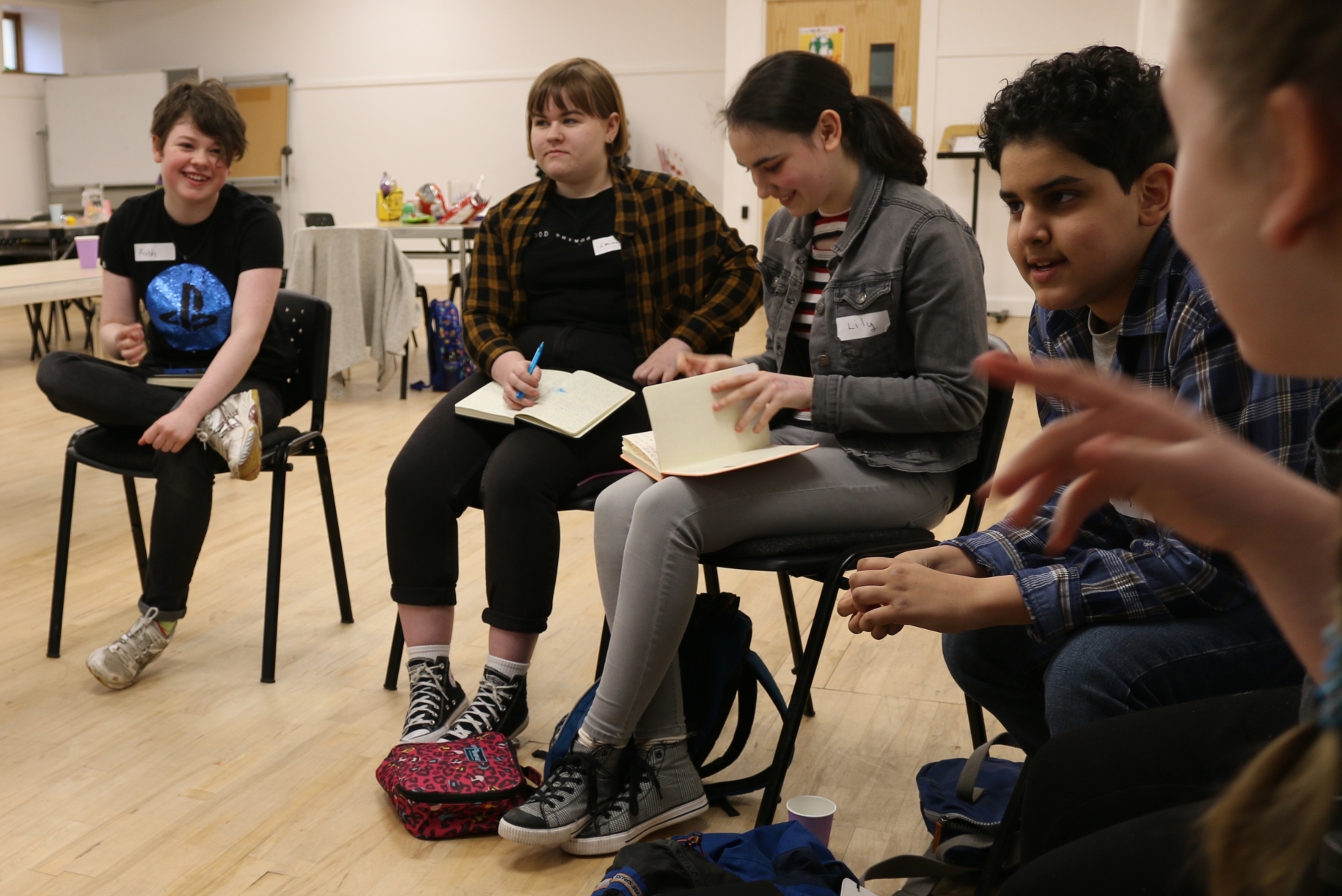 YoungWriters1
Young Writers group - Kids Own Publishing - Two teen girls writing at desk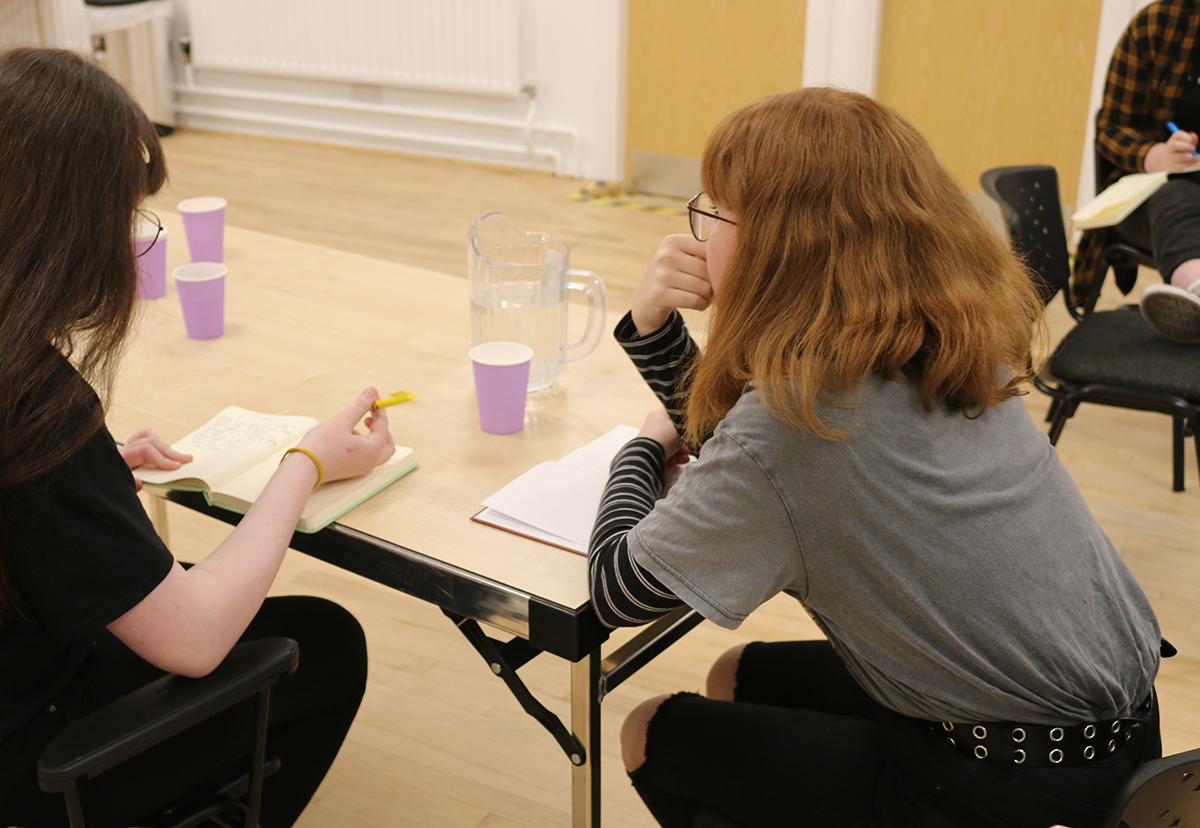 The second phase of the project started in February 2020, with a new group of Young Writers from the area of Letterkenny and Derry/Londonderry, recruited with the help of our partner Londonderry/Derry Central Library/Libraries NI. 
The groups met separately in Londonderry/Derry Central Library and Letterkenny Library, but have connected with each other via recorded messages through mentor Mary Branley using our Young Writers online forum. One of the highlights so far was when our young writers group in Letterkenny took part in a online transatlantic workshop with Young Chicago Authors in summer 2020. Here is a video made by Donegal Youth Service which documents that workshop.
In March 2021, we were delighted to launch a new publication On the Brink, a collection of poetry and prose by the young authors. It is available for free from our online bookshop. Read more about the On the Brink launch here.
Brink-cover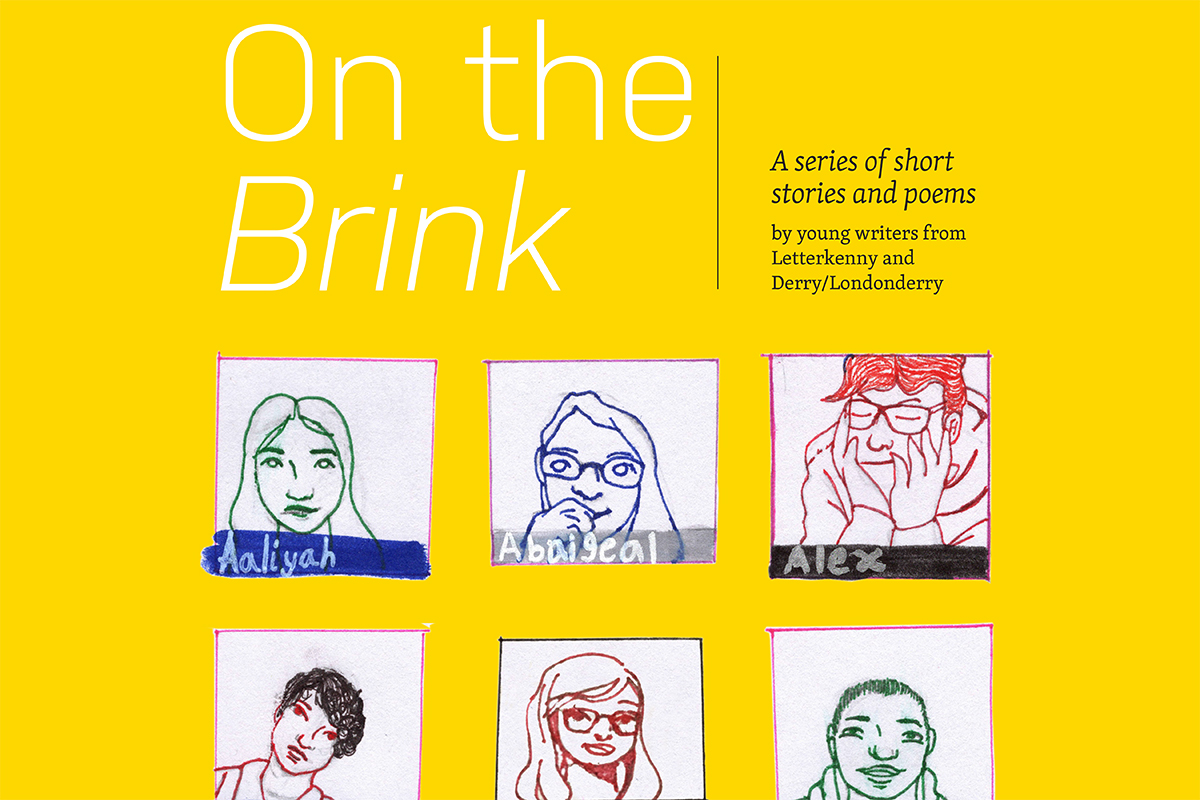 Short story in On The Brink
Young Writers publication with Kids' Own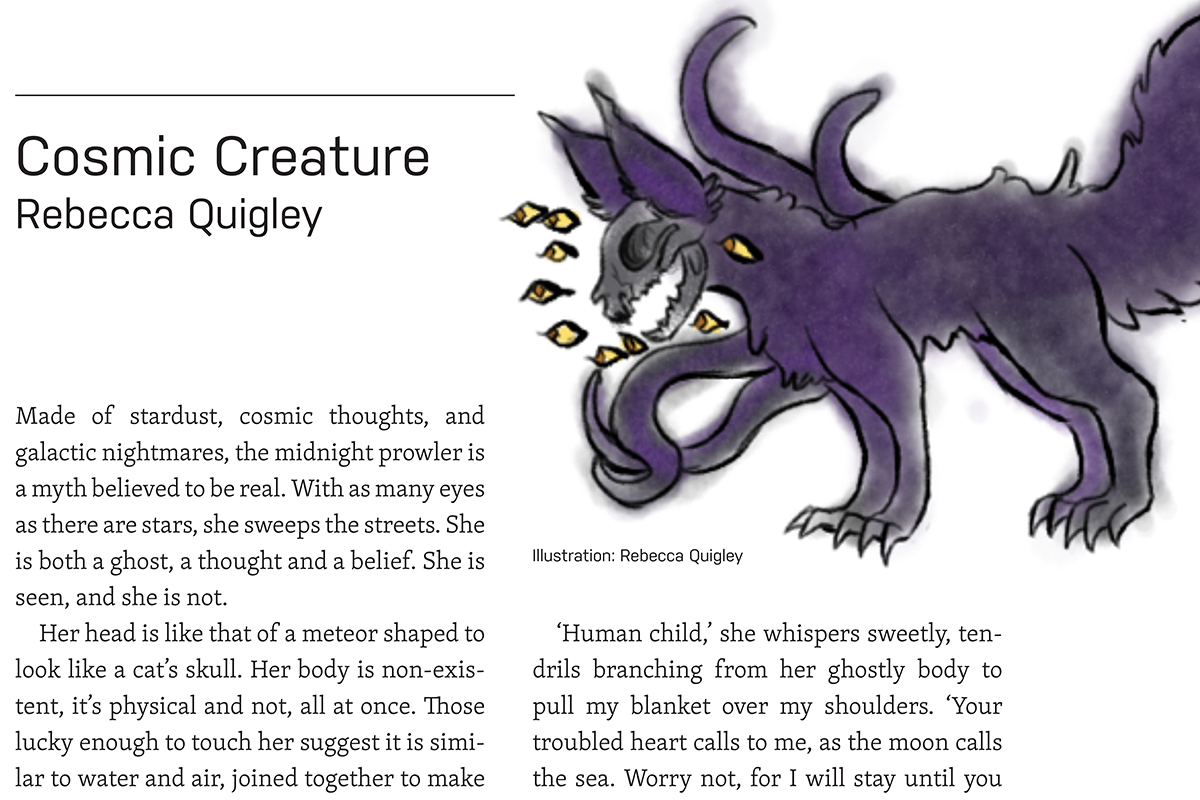 Image from On The Brink
Young Writers publication with Kids' Own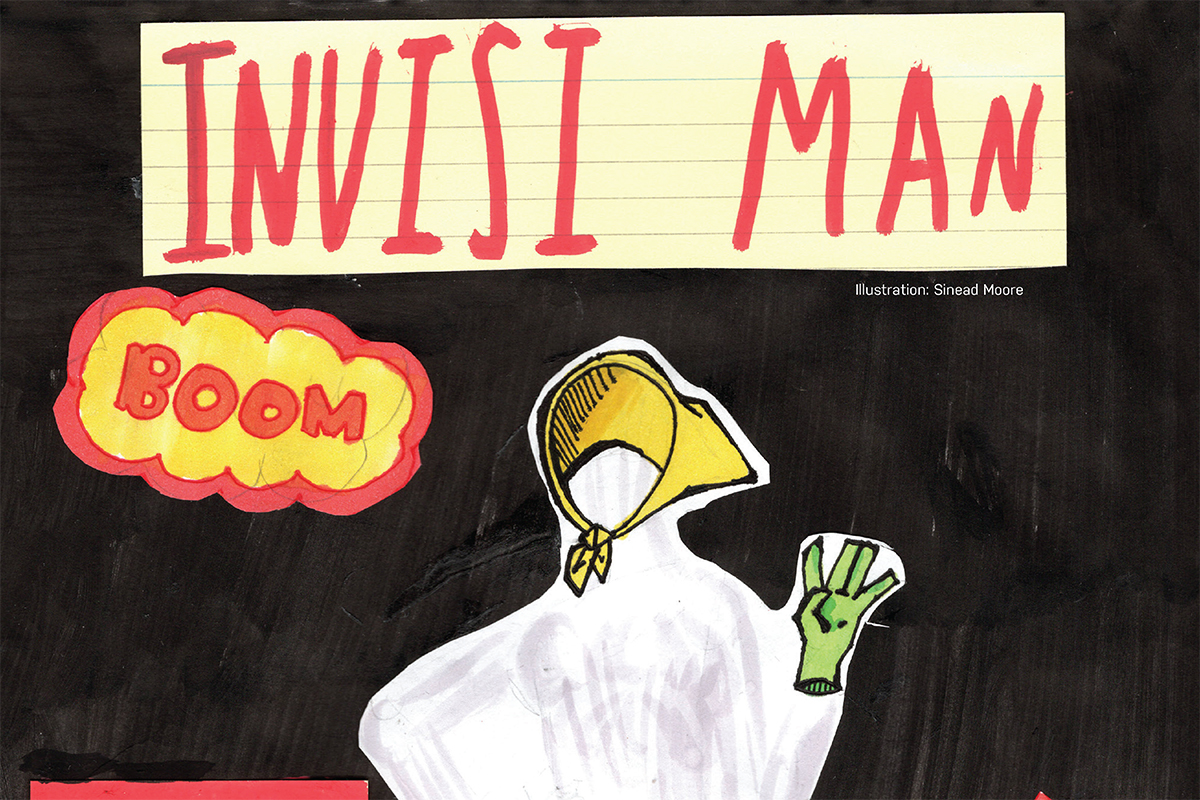 Short story in On The Brink
Young Writers publication with Kids' Own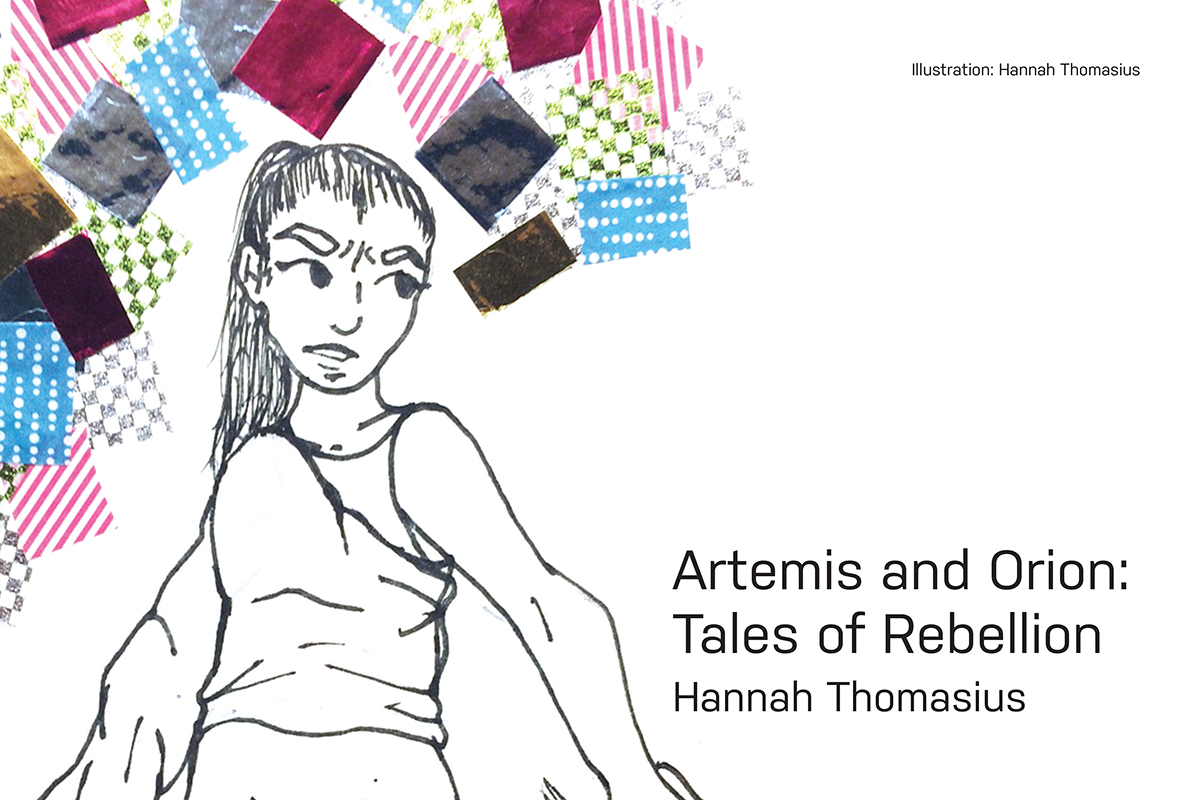 The third phase of the project started in Autumn 2021. The writers had a busy summer leading up to this with 3 creative days online with amazing writers and artists. In July, the group worked with London-based poet and visual artist Ella Frears, Sligo-based writer Louise Kennedy, and actor, theatre-maker and writer, Bob Kelly, who is also Sligo-based. Read more about these creative workshops here.
Throughout the Autumn, they worked and collaborated with each other online, culimating in an online evening of poetry and prose in January 2022. Susanna Galbraith, poet and editor of Abridged Magazine, hosted the evening. She was such a wonderful warm host, asking the group many interesting questions around their inspiration and methods of writing. Read more about their Poetry & Prose evening here. 
and chat with Susanna Galbraith, poet and editor of Abridged Magazine, on creativity and youth culture.
Book your ticket here: https://www.eventbrite.ie/e/poetry-prose-tickets-239915532817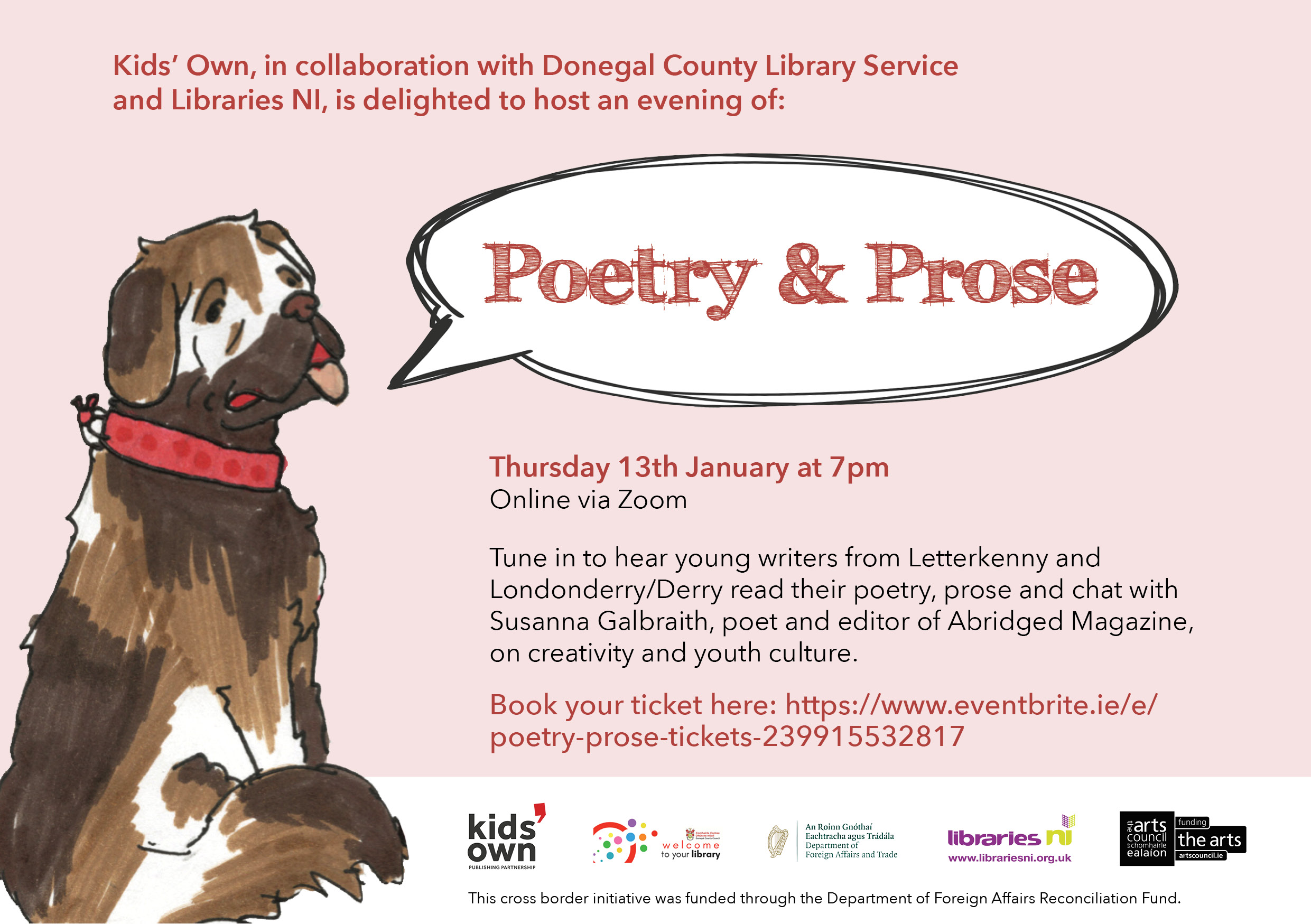 Ella Frears creative writing workshop with young people Kids Own
Online creative writing workshop with Ella Frears