Project Type:
Artist in the community, Youth Engagement
Artists :
Martin Corr, Mary Branley, Kiera O'Toole
Dates:
Phase 1: Oct-Dec 2019, Phase 2: Nov-Dec 2020
Participant Group :
LGBTI+ young people in County Sligo, members of the SMILY LGBTI+ youth group in Sligo
Partners:
SMILY LGBTI+ youth group Sligo, Youth Work Ireland North Connaught
Funders:
LGBTI+ National Youth Strategy, Department of Children and Youth Affairs
LGBTI+ Project
This project focuses on creative engagement and exploration and gives LGBTI+ young people the opportunity to explore issues of importance to their lives through artwork and writing. We were delighted to receive funding from the Department of Children and Youth Affairs as part of their LGBTQI+ Youth Strategy. This is the world's first strategy which recognises that young LGBTI+ people can flourish when they have consistently positive interactions with those around them and supportive experiences in the services with which they most engage. One of the aims of this project is to ensure that LGBTI+ youth voices have a platform in the development of  LGBTI+ youth services.
'We're all different in form, but equal in value'
– Participant, LGBTI+ Youth project
This Autumn, we are starting the second phase of this project where a new group of young people will be working with writer Mary Branley and graphic designer Martin Corr. The group will be exploring themes of gender and sexuality creating strong visual messages and powerful imagery around LGBTQI+ issues in response to the national LGTBQI+ youth strategy.
Their work will be displayed publicly around the county. It is hoped that it will stimulate dialogue and capture the imagination of the wider community.
Collage image from Kids' Own LGBTI+ youth creative session
Collage image from Kids' Own LGBTI+ youth creative session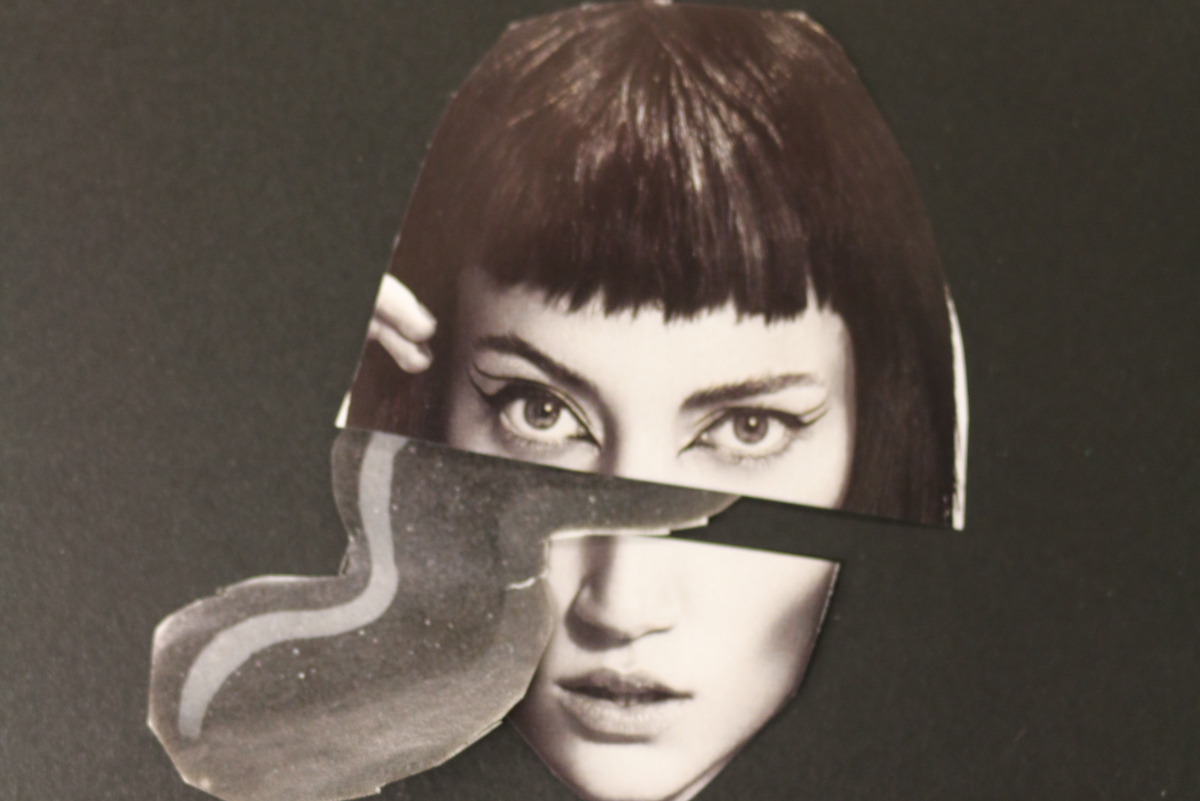 Online creative session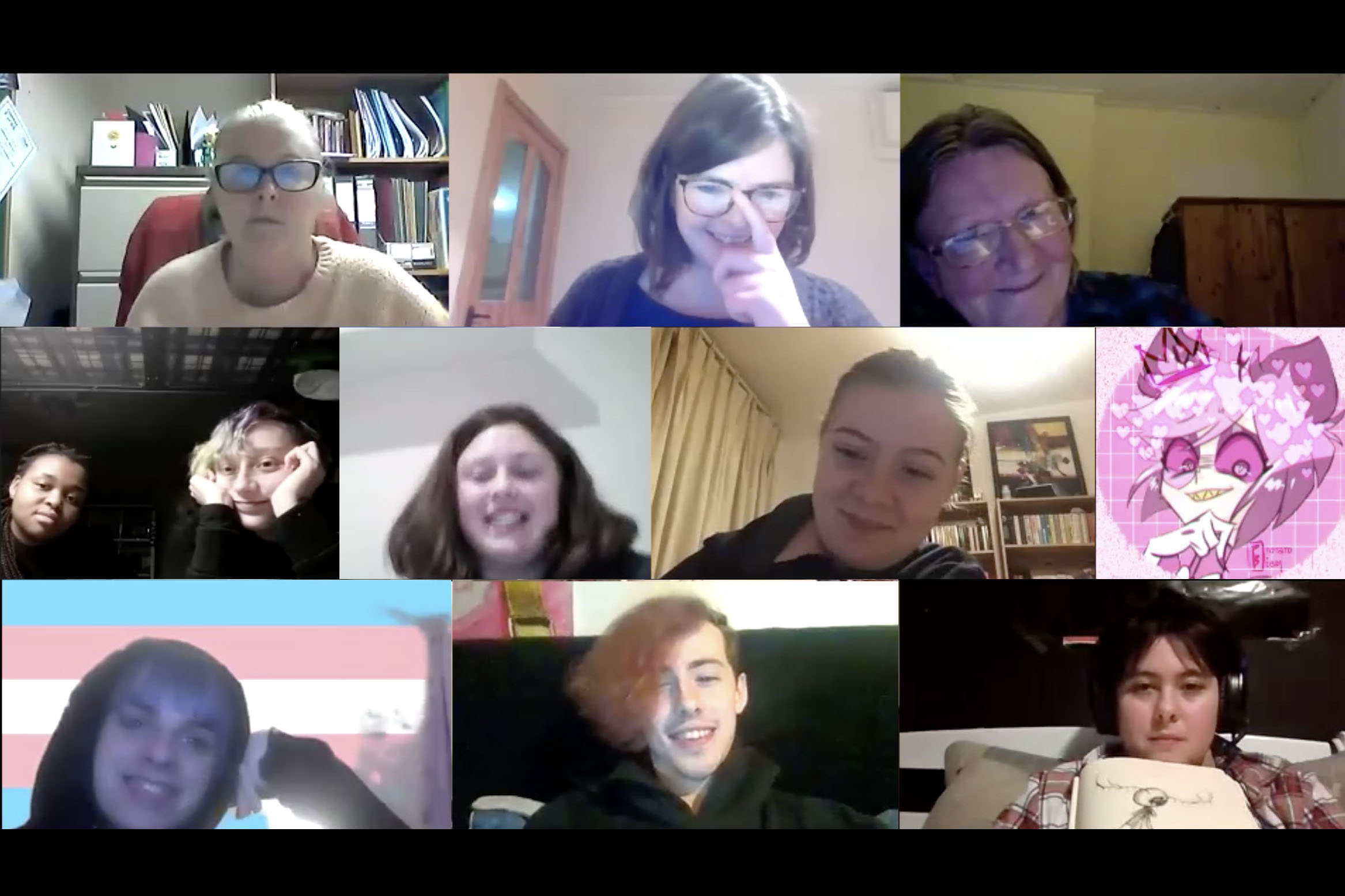 LGBTI+ Collage SMILY group Sligo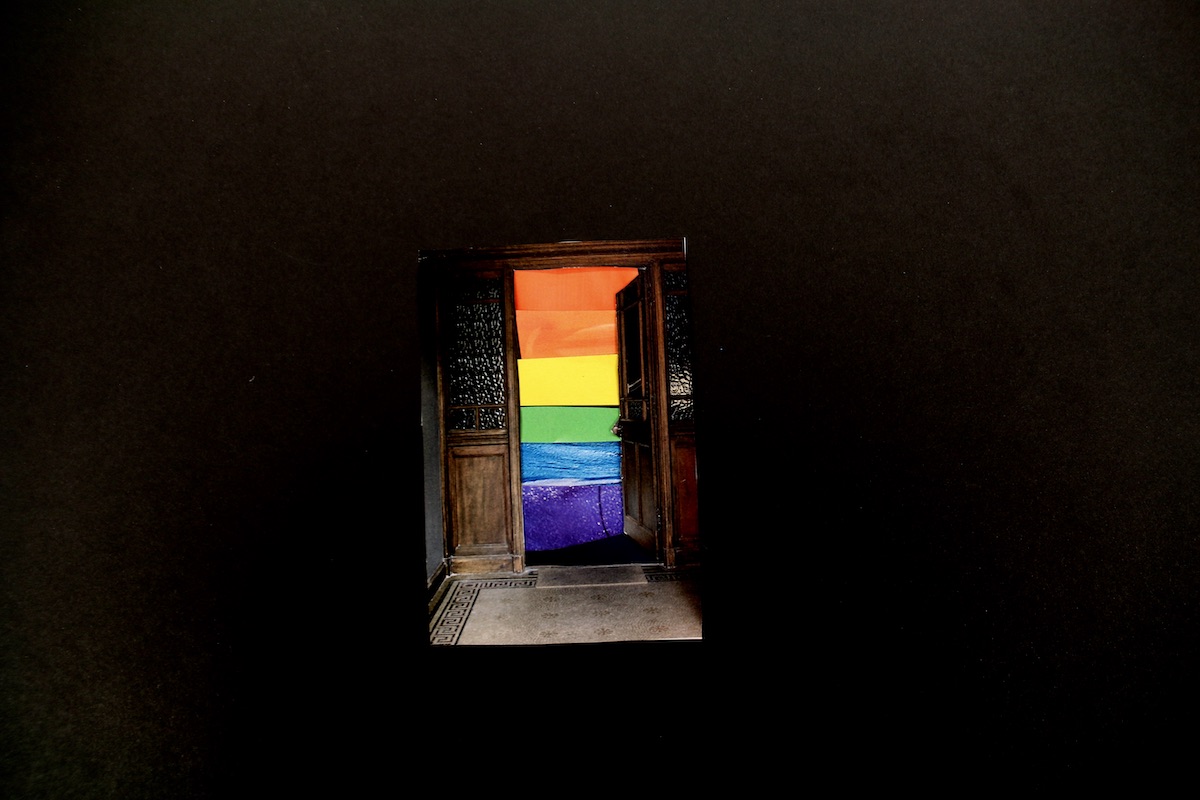 LGBTI+ Project SMILY
Collage by participant
In the first phase of this project, young people worked alongside artist Kiera O'Toole and writer Mary Branley to explore diverse issues through the use of different art media and materials and text.
'…that's what it's like for LGBT young people, always in the storm. Even in the eye of the storm there's no calm.'
– Participant, LGBTI+ Youth project