Project Type:
Sector Development, Artists' Network, Professional Learning
Dates:
June 2008–present
Participant Group:
Professional artists working with children and young people
Artists:
Various
Partners:
Various
Funders :
The Arts Council, Sligo County Council.
Practice
Practice.ie was set up by Kids' Own in 2008 as Ireland's first professional network for artists working with children and young people. The project was established predominately as a user-driven member-based website with content that reflected current and contemporary arts practice with children across Ireland.
In its first few months, the network gained over 600 members and the website offered a live space for critical reflection, live discussion and sharing of projects and approaches among its members. As it developed, Practice became an important framework for research into arts practice with children and young people, and also extended its support offline, through practice/professional development days in regional locations, which were delivered in partnership with arts venues and local authority arts offices.
1200X800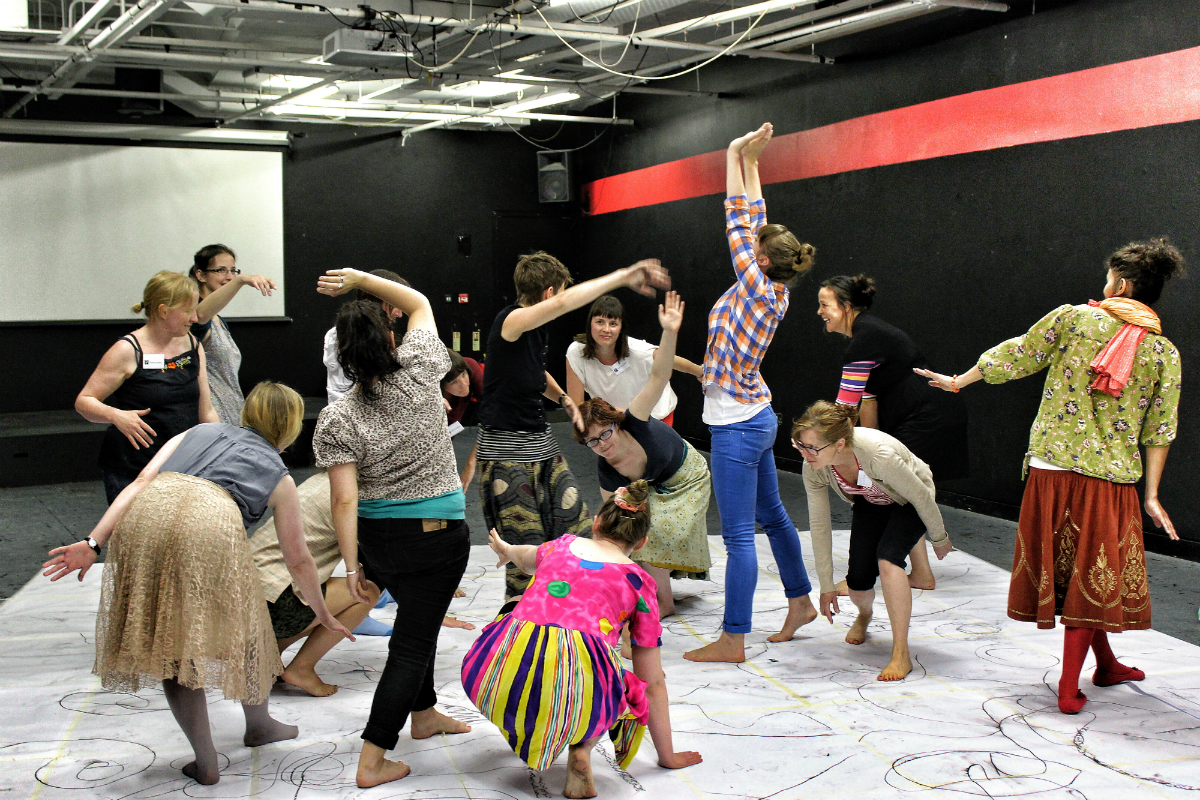 Practise Day for Artists 2014
Artist Naomi Draper with participating artists in a 'make your mark' activity at the Practice Day for Artists in 2014.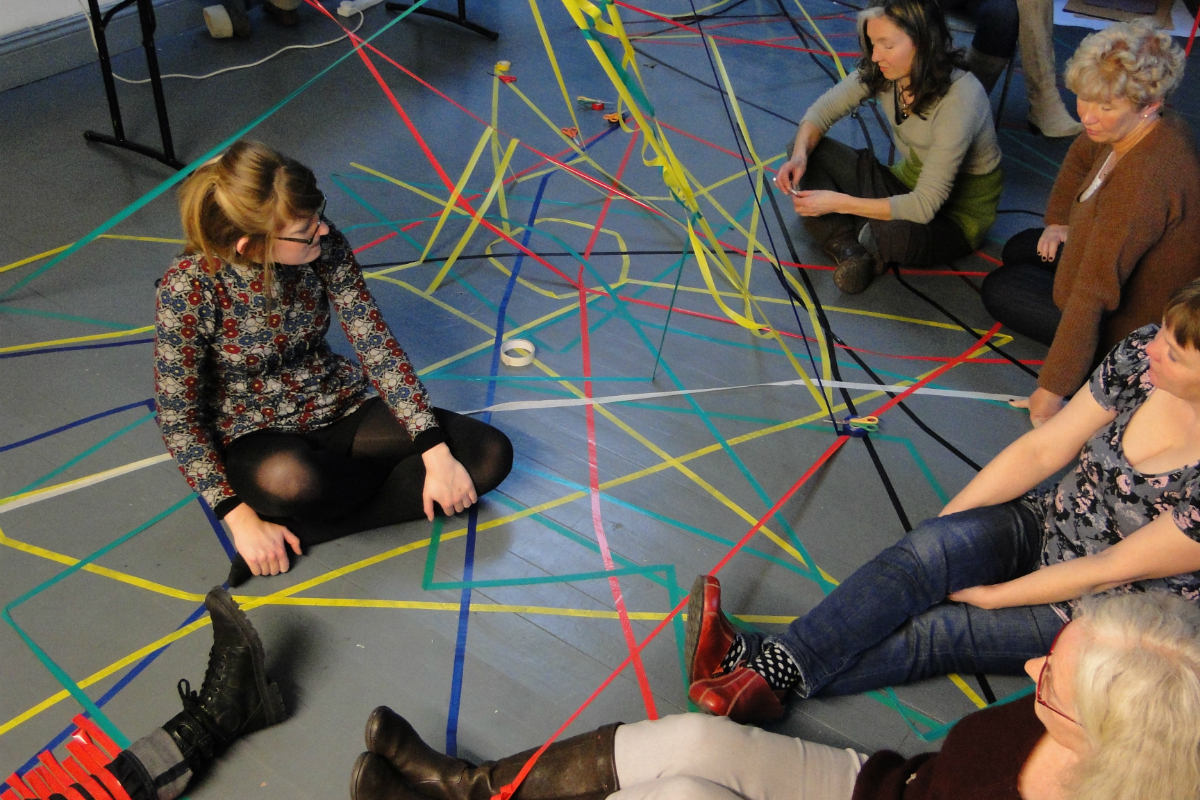 Practise Day for Artists 2014
Visual Artist Ann Henderson facilitated an online workshop as part of the Practise Day for Artists in 2014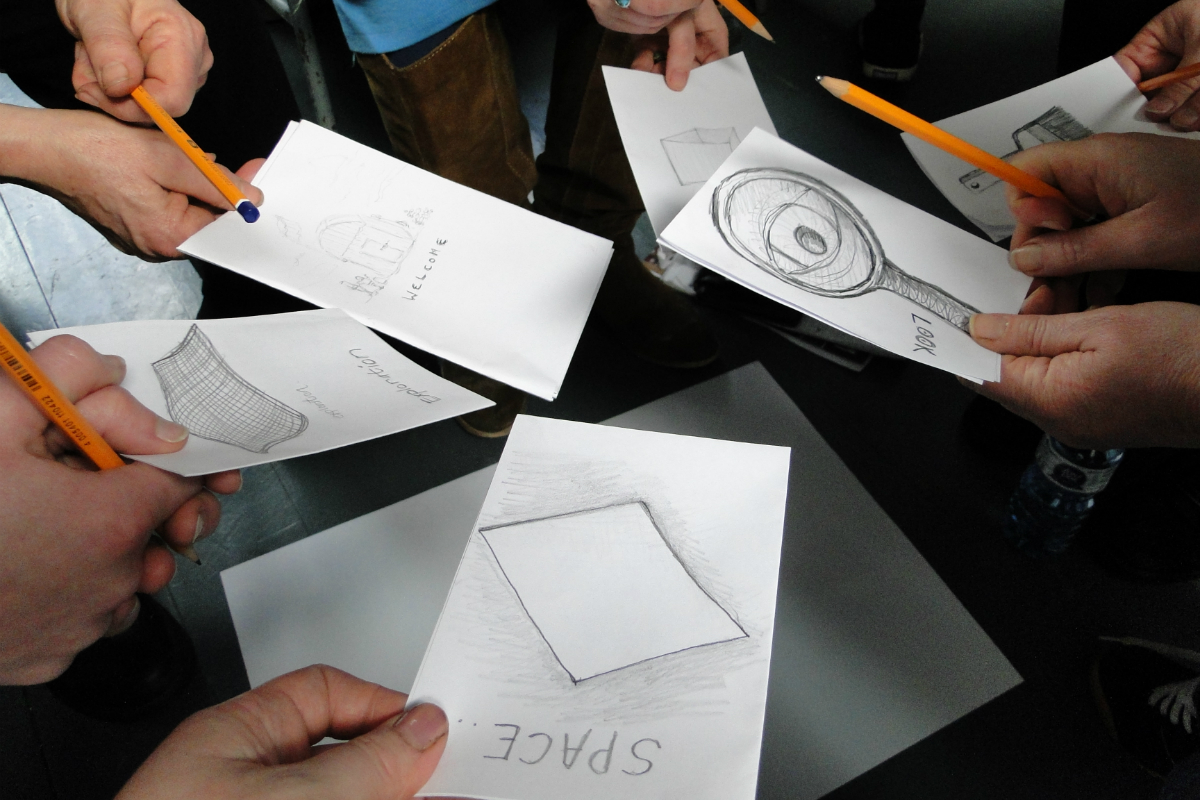 Through Practice, Kids' Own also developed an annual print journal, which contained a selection of some of the most popular content from the website. Four issues of the Practice Journal are available to view on issuu.com.
In addition to the user-driven content on Practice.ie, Kids' Own commissioned special features and interviews through a series of Guest Editorships between 2010 and 2015. This supported a diversity of content from a range of different professional perspectives and contexts within the Arts and Education sectors.
Kids' Own is the process of repurposing the Practice.ie archive and will be publishing features and interviews from the archive on our website over the coming year.