Project Type:
Inclusion, Youth Engagement
Funders :
Arts Council Ireland
Kids' Own Youth Advisory Group
In May 2023 Kids' Own launched a call out for children and young people to join our Youth Advisory Group, as part of our mission to include children and young people's voices in every aspect of our work and decision-making. The children and young people in the group will meet and work alongside some of our artists, make art and find out about what Kids' Own does. The group will advise us on what we should do in the future. As as a member of this advisory group, the young people will also help shape Kids' Own's new Equality, Diversity, and Inclusion policy.
In line with our ethos and the communities of children we work with, we encouraged applications from young people who are/from:
Including but not limited to –
LGBTQ+ community,
Ethnic cultures and communities
Young persons with disabilities
Traveller and Roma Communities
Young people in care
Young people of colour
Migrant communities
Project News: Kids' Own Youth Advisory Group – Empowering Young Voices through Creativity and Collaboration
We are thrilled to share the exciting progress of our Kids' Own Youth Advisory Group! In our first session, a total of twenty children and young people gathered with Kids' Own associate writer Mary Branley, assisted by Sarah O'Keefe, to embark on a journey of creativity, conversations, and inclusion. This group is all about ensuring that all children and young individuals are inclusively represented in our work, and they are playing a vital role in shaping Kids' Own's new Equality, Diversity, and Inclusion policy.
Read more about how session one unfolded here https://kidsown.ie/kids-own-youth-advisory-group-is-underway/
75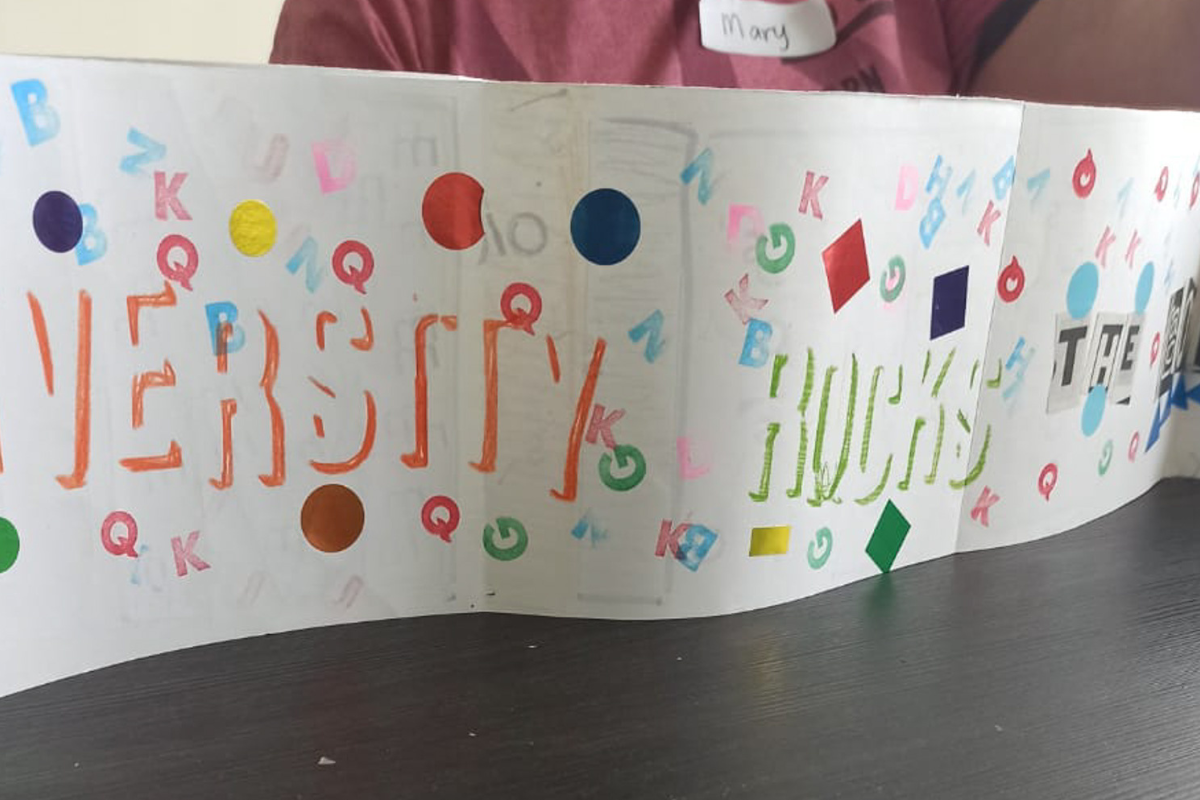 76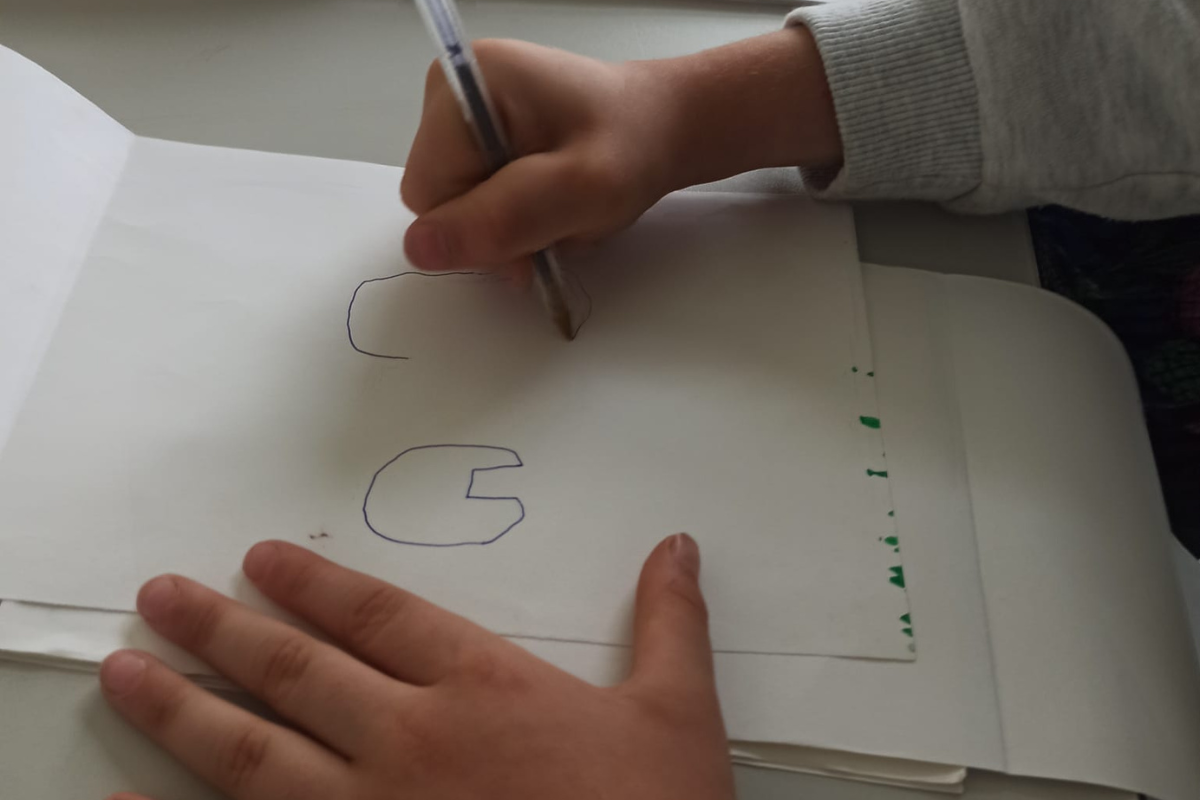 78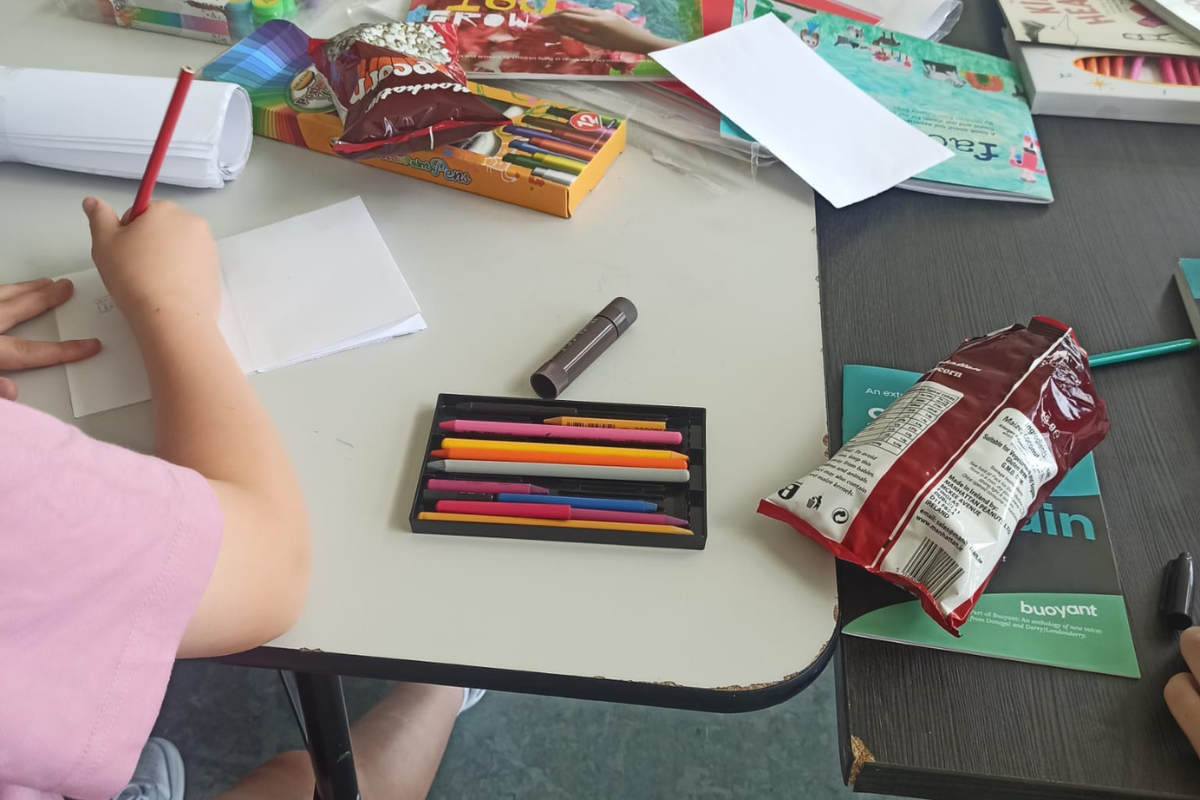 45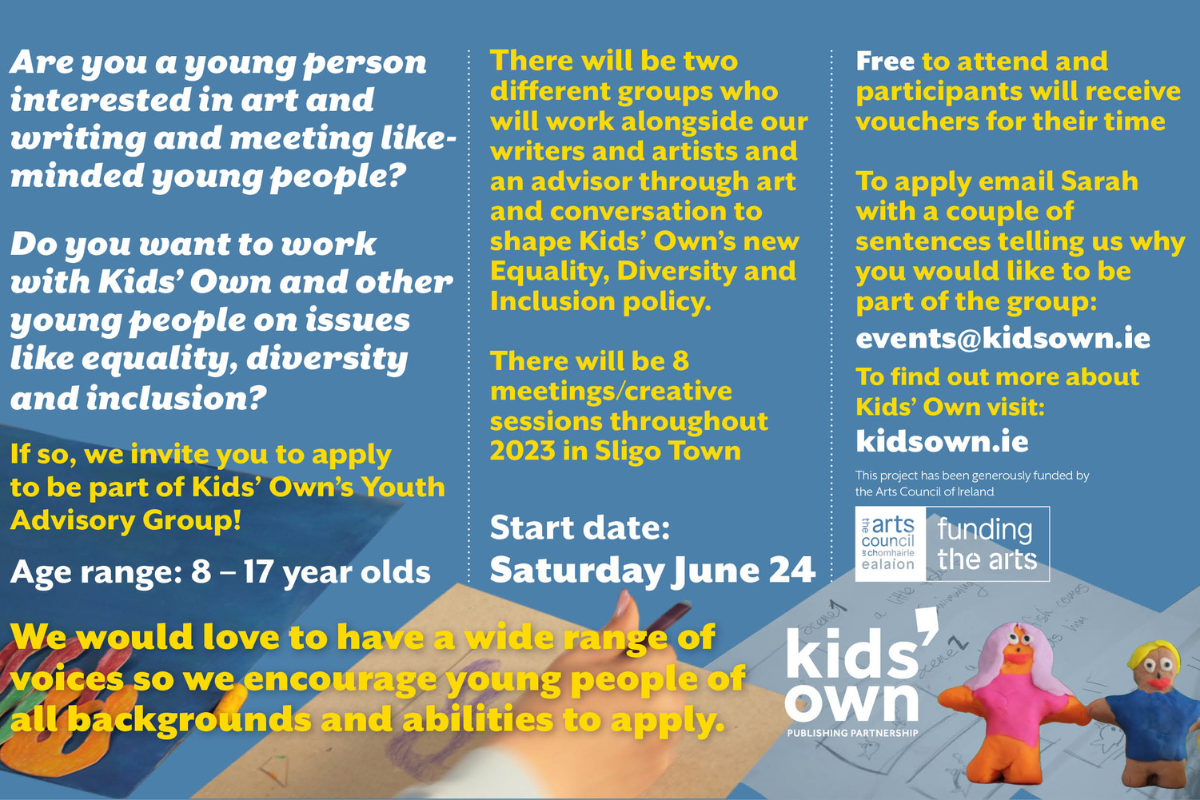 The second session saw the group working with Kids' Own's associate artist, Vanya Lambrecht Ward, exploring the creation of illustrations for our books. They embraced the Leporello style, a book folded in a concertina style, in a creative project that encouraged exploration of diversity in a gentle and engaging manner. Read more about session two here https://kidsown.ie/kids-own-young-advisory-group-session-two/
We're incredibly grateful for the enthusiasm and dedication of the Kids' Own Youth Advisory Group. Their creativity and collaborative spirit are inspiring us to continue our commitment to inclusivity and empowerment. We look forward to more exciting sessions and updates on the progress of this transformative project!
To read more about our call-out for the Youth Advisory Group, please visit https://kidsown.ie/join-kids-own-youth-advisory-group/