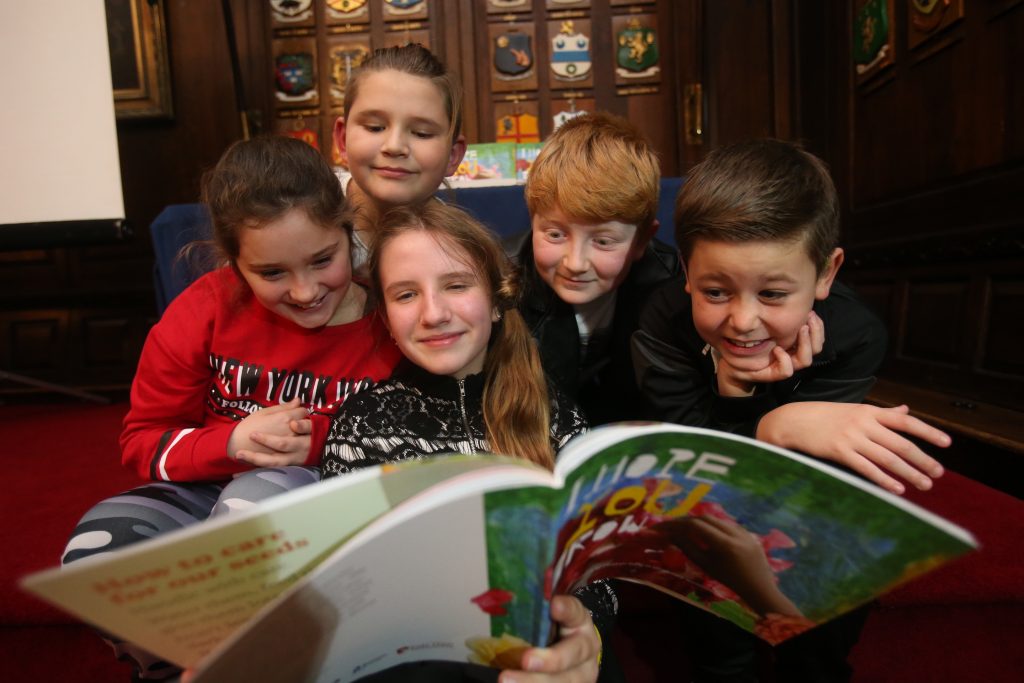 Kids' Own has published a brand new book, I Hope You Grow, in partnership with Focus Ireland. This book was created by children living in temporary accommodation in Dublin during a week-long creative engagement with writer Mary Branley and Maree Hensey in July 2018. Since its launch, the book has received a fantastic response from the book and has had detailed media coverage. The book is available to purchase from Kids' Own's online bookshop at http://www.kidsown.ie/shop and 50% of the proceeds will go directly to Focus Ireland to support homeless children and families.
Launch of I Hope You Grow
On the 9th of November, the young writers and artists who created the book along with their families, the Focus Ireland team, and the Kids' Own team celebrated the publication of the books in the Mansion House, Dublin. I Hope You Grow was launched by Colm O'Gorman, Executive Director of Amnesty International Ireland, and children's writer and illustrator Alan Nolan. Pat Dennigan, CEO of Focus Ireland, also spoke at the event.
Speaking at the launch, Jo Holmwood, Acting CEO of Kids' Own, said: "We think that children's voices, your voices, are as important if not more important than adults' voices in today's world and we want to hear and share with other people what you have to say…[this book] is a very unique collection of work, of stories and of artwork, and we think it's so important to share this work with other people".
Pat Dennigan, CEO of Focus Ireland, praised the project and commented "Focus Ireland is committed to ensuring the voices of our children and young people are heard and that their ideas and opinions are included in all that we do in a meaningful way. We need to create platforms to place their voices at the centre of what we do and this is why we were so eager to collaborate [with Kids' Own] on this project". Mr Dennigan also thanked Irina, one of the contributors to I Hope You Grow, who had taken over his role as CEO of Focus Ireland for the day!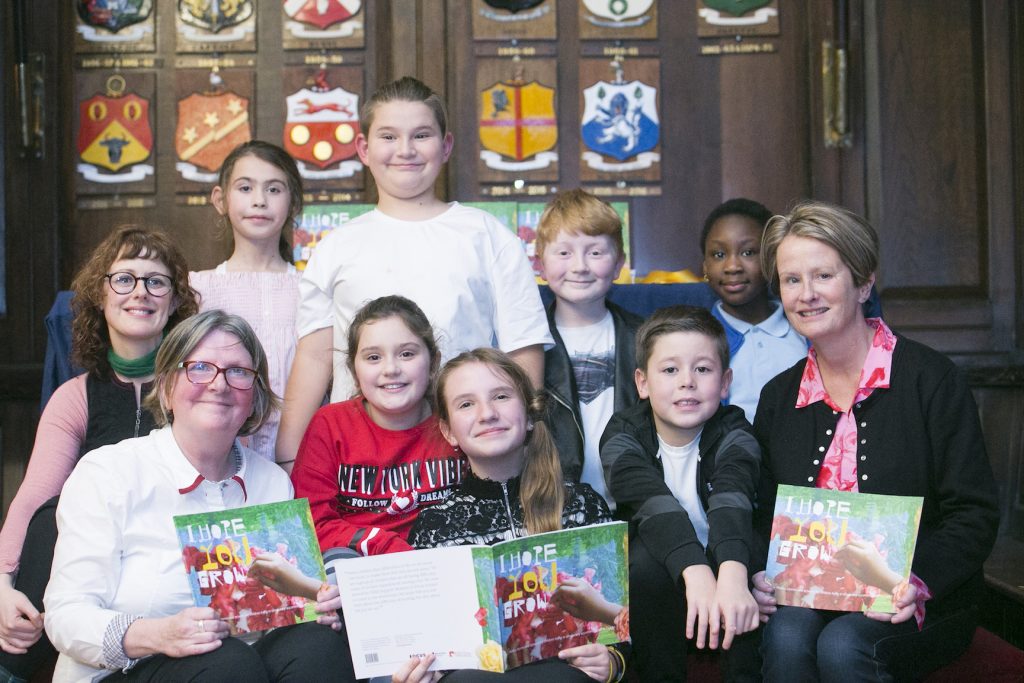 Colm O'Gorman commended the work of the young writers and artists who created I Hope You Grow, and praised the insight, heart, truth and clarity of the work. Mr O'Gorman said:
The things you've got to say to us about who we are as a country, who we are as a society, about your lives and about what we need to pay attention to are really important things for all of us… As writers, as artists, you've managed to communicate it all with just extraordinary insight the devastation of the things you face on a daily basis, and how difficult it is to cope without the security you are entitled to".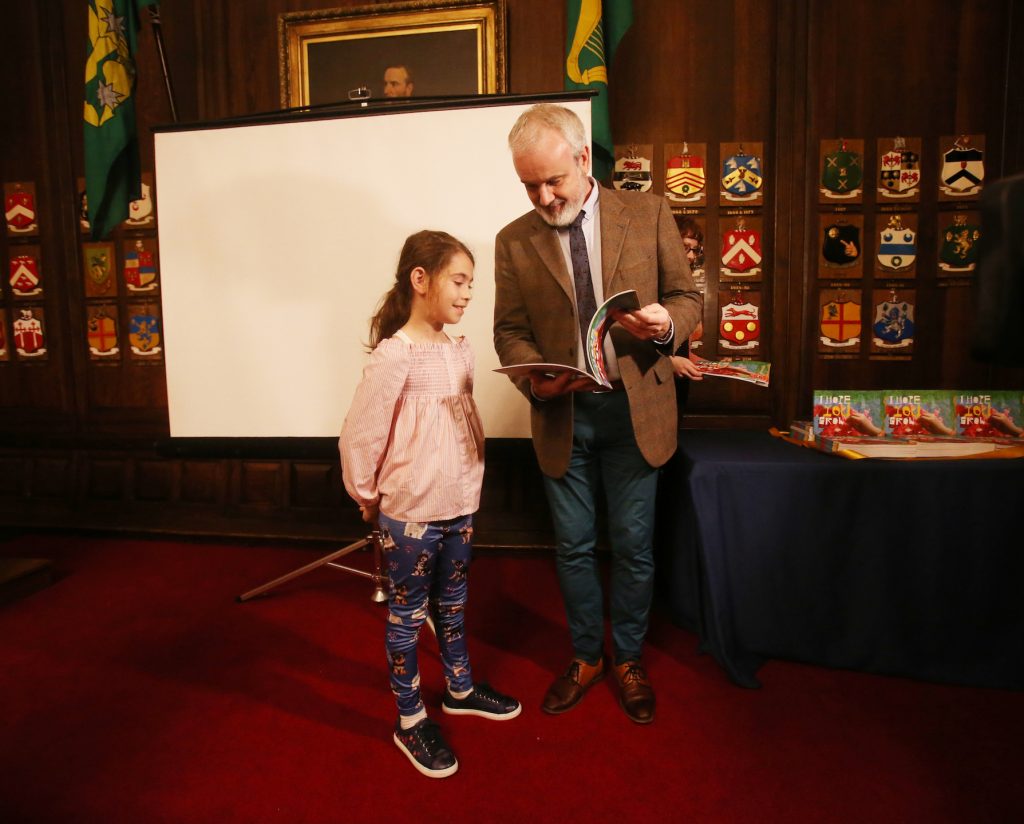 I Hope You Grow
The book contains a powerful collection of stories, poems and artwork, created by fifteen participating children, aged 8-12, who worked alongside the artist and writer.
One boy Amir wrote:
My name is Amir and I am eight. Being eight is nice and I know a lot of people the same age and we are friends. We play football in the park and basketball. The park was near where we lived but we had to move. The guy was selling the house so we all had to move. It was like a piece of glass shattering.
I Hope You Grow is available from Kids' Own's online book shop at: https://kidsown.ie/shop
Please look out for our special Christmas offers on books!
Select Media Coverage
Irish Times: https://www.irishtimes.com/news/social-affairs/it-was-like-glass-shattering-homeless-children-tell-their-stories-1.3693616

Irish Independent: https://www.independent.ie/irish-news/shattering-children-create-book-on-time-spent-homeless-37513141.html

Virgin Media News: https://twitter.com/i/status/1060996700087607296

RTE Children's News: http://twitter.com/news2dayRTE/status/1063117480137084928